News Around Webster: Edwards, Higgins, Sprague, Hellinger
Recent professional news and achievements for Webster University community members include:
Rolla: Edwards Elected to MCEC Board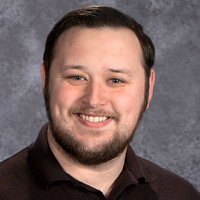 Gregory Edwards, director of Webster's Rolla campus location, was elected as an officer for the Meramec Community Enhancement Corporation's board of directors. Elected as treasurer, Edwards serves on the board as the representative for the field of education.
The MCEC is a not-for-profit corporation that works in partnership with Meramec Regional Planning Commission (MRPC) to assist in its mission by providing services that increase social, economic, educational, health-related, and recreational opportunities to the residents of the region.
The regionincludes eight Missouri counties around the Interstate 44 and historic Route 66 corridor.
NCR: Sprague's Diversity and Inclusion Team at NASA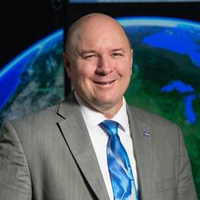 John Sprague (MA '99) is part of the Diversity and Inclusion Team in NASA's Office of the Chief Information Officer that was recently honored for their work in expanding opportunities for collaboration and teamwork, including establishing regular events to provide spaces for sharing and diversity awareness among colleagues.
A Webster alumnus and cybersecurity program faculty member at Webster's National Capital Region (NCR) locations, Sprague is NASA's Acting Associate Chief Information Officer (ACIO) for Transformation & Data Division (TDD).
Hellinger Publishes after Fulbright in Madrid, Spain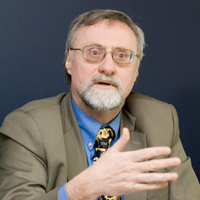 Daniel Hellinger, professor emeritus of International Relations in the College of Arts & Sciences, recently returned from a five-month residency in Spain as Fulbright visiting professor at the Autonomous University of Madrid. In addition to teaching a course on globalization he delivered several public lectures on politics on both the United States and Venezuela.
His article, "Venezuela," has been published by Oxford Bibliographies, and his chapter on the political economy of Venezuela appears in the new Handbook of Latin American Studies.
His commentary on Nicaragua's political crisis appeared in the June 25 edition of Latin American Advisor, published by the Inter-American Dialogue.
Craig K. Higgins Appointed by Missouri Gov. Parson
Craig K. Higgins has been appointed as Associate Circuit Judge for the 22nd Judicial Circuit by Missouri Gov. Michael Parson. Higgins will fill the vacancy created by the appointment of the Honorable Calea Stovall-Reid to Circuit Judge.
Higgins is an Associate City Counselor for the City of St. Louis and an adjunct faculty member in Webster's Legal Studies Department in the College of Arts & Sciences and the Management Department in the George Herbert Walker School of Business & Technology. He is also the spouse of Robin Jefferson Higgins, chair and director of the Legal Studies Department.