News Around Webster: Stehn, Hwang, Cuille, Dozer, Weeks
Recent professional news and achievements for Webster University community members include:
Cuillé Co-Edits French Studies Journal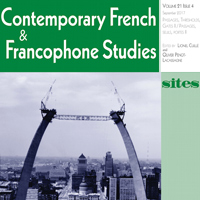 Lionel Cuillé co-edited, with Olivier Penot-Lacassagne of Paris-Sorbonne Nouvelle, the new issue of Contemporary French and Francophone Studies (Routlege, Vol. 21, Issue 4).
This collection of essays entitled "Passages, Thresholds, Gates" reflects the many ways in which literature and the arts remain simultaneously central to our human experience and on the edges of that experience.
From the Editors preface: ​​"​How can contemporary art be welcoming, how can it resist? How can we understand passages between these different and unequal spaces? These are some of the questions that ​Francophone ​scholars​ ​from around the world ​-​- in the Humanities, Social Sciences, and Art​ --​ attempted to answer during a major intellectual event held in St. Louis in March 2016: the 20th- and 21st-century International Colloquium in French and Francophone Studies entitled "Passages, Thresholds, Gates" that gathered over 300 researchers who focused on such questions. This issue of CF&FS is but a sample of some of the talks delivered, which are shared and discussed there."
Cuillé is the Jane and Bruce Robert Chair in French and Francophone Studies in Webster University's College of Arts & Sciences, and director of Centre Francophone.
Hwang: Fun and Games with Jane Austen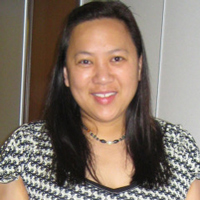 Sheila Hwang, chair and associate professor in the English Department in the College of Arts & Sciences, gave a scholarship of teaching and learning presentation on "Fun and Games with Jane Austen: A Participatory Demonstration and Event" at the South Central Society for Eighteenth Century Studies in Oxford, Mississippi, Feb. 23-24.
In the presentation, she shared innovative pedagogical approaches to teaching Jane Austen at both the introductory/non-major level and at the advanced/senior major level.
See the full conference overview here.
Stehn Presents on Dialectical Behavior Therapy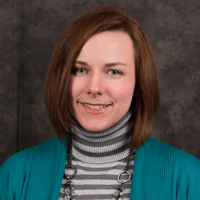 Molly Stehn, assistant professor in the Department of Professional Counseling, attended the American Counseling Association of Missouri in Lake of the Ozark, Missouri, March 8-10.
Her presentation, "Practicing what we preach: Using DBT skills to improve the therapeutic relationship," covered how counselors can use the same interpersonal communication skills that they teach to their clients in order to improve challenging interactions within the therapeutic relationship.
DBT refers to dialectical behavior therapy, which offers a wealth of coping skills for clients, ranging from mindfulness to interpersonal effectiveness. These skills are so effective that counselors may find them useful to employ in their own practice with clients.
Weeks Co-Authors on Security in Space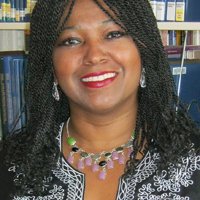 Edythe Weeks was an expert contributor to the Virtual Think Tank (ViTTa) Report, "Commercial Companies' Perceptions of Security in Space" released this month by NSI, which delivers social science insights to government clients for national security and operational issues.
Weeks is a space law expert and adjunct faculty member in History, Politics and International Relations in the College of Arts & Sciences
The report is part of "Contested Space Operations: A Strategic Multilayer Assessment," a combined effort of several key U.S. space organizations including the Air Force Space Command, U.S. Strategic Command, the Joint Staff and the Pentagon.
The report includes summary responses around these questions: How do commercial ventures think about the security of their space assets during peacetime, crisis and conflict? Do industry leaders think about warfare in or through space differently than military leaders? What are their main concerns? How reliant are they on governments for warning or protection of space? What are their threat priorities?
Dozer Named Irvine Chamber Member of the Month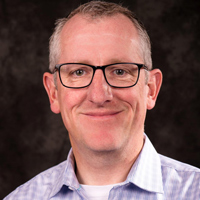 Brian Dozer, director of the Irvine, California, campus location, was named the Greater Irvine Chamber's Member of the Month.
Dozer has been highly involved with the Chamber, including holding leadership roles on committees. He currently serves as co-chair of the Chamber's Business & Workforce Development Committee, and in 2016-2017 he served as co-chair of the Economic & Workforce Development Committee.
He has also served as a volunteer mentor for the award-winning Career Edge soft-skills program for area college students, and a facilitator for Financial Forum, a financial literacy program for Irvine middle-school students.
His work with the Chamber also helps raise Webster's profile in the area and build awareness of its academic programs. Read more in the chamber announcement.