News Around Webster: Stehn on 'Frozen'; Brown on dating violence; History, IR students on gender
Recent professional news and academic achievements for Webster University community members include:
Stehn Connects 'Frozen' to Relational-Cultural Theory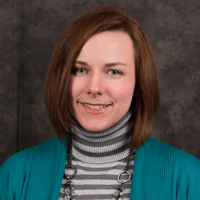 Molly Stehn, assistant professor in the Department of Professional Counseling, had an article published in The Journal of Creativity in Mental Health.
The article demonstrates how the animated film "Frozen" clearly illustrates several important principles from the perspective of relational-cultural theory (RCT), namely connection, disconnection, and the central relational paradox.
Elsa's character development is explored through the RCT lens, particularly the dilemma she faces with regard to how to remain authentic to her unique identity while also maintaining relationships. Implications and suggestions are offered to counselors and counselor educators for how to use these examples in clinical and educational settings.
Find the article, "A Brilliant but Frosty Solution: Frozen as an Allegory for the Central Relational Paradox," here.
Brown Honored, Presents on Teen Dating Violence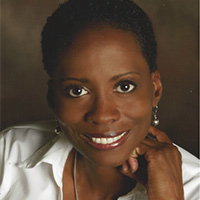 La Vera Brown, instructor in the counseling program at Webster's Myrtle Beach, South Carolina, campus location, presented this month with Natalie Spencer and Shanita Brown on the topic, "Teen Dating Violence: 13 Interventions and Best Practices to Help Teens," at the North Carolina Counselor Association's 2018 Conference in Durham, North Carolina.
The premise of the presentation was to bring awareness to teen dating violence. The topic is important because according to the CDC (2016 teen dating violence or Intimate partner violence (IPV) is widespread and can cause severe long-term and short-term effects. Additionally, teen victims of IPV are more likely to experience depression, anxiety, and engage in unhealthy behaviors such as drug and alcohol abuse. The participants in this presentation learned about the risk factors for dating violence and therapeutic interventions.
During this conference, La Vera Brown also received an award based on her leadership in the North Carolina Association of Multicultural Development (NCAMCD), where she currently serves as president of the division.
Grad Students Present at Vienna UN Conference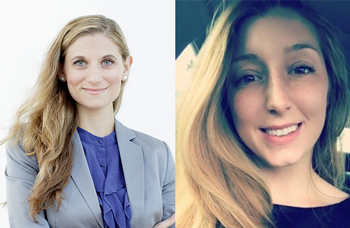 Two graduate students in international relations at the Vienna campus attended the 2018 Vienna UN Conference - Achieving Gender Equality and Female Empowerment: A Collaborative Vision of SDG 5 in early January, and contributed by publishing articles online about specific panel discussions.
Julia Zimmerman published "Bodies as Battlefields - Dangers Women Face During Conflicts" and "Ensuring Access to Sexual and Reproductive Rights a Global Challenge" in SDG and In Depth News.
Zimmerman is writing her master's thesis on how foreign military intervention impacts sexual violence towards women during conflict. She recently interned with the NGO CARE on a project working to end child marriage in Bangladesh and Nepal. She is passionate about combating gender-based violence globally.
Krista Price published "Women and Water Inseparable for Sustainable Development," also in SDG and In Depth News. Her focus on human security and human rights was reflected in her internship with the Florida Holocaust Museum and undergraduate studies in history and law. She also works in Webster Vienna's marketing department and will produce the international relations podcast, The 1020.
Learn more about both students in this post at Webster Vienna.
Undergrad Presents at U.S. Holocaust Museum Conference in Alabama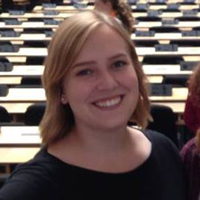 History and political science major Katie Lade will present her paper, "Reconsidering the Impact of Gender and Class in Nazi Germany's Disability Culture" at the Bystanders And Complicity In Nazi Germany And The Jim Crow South symposium on Feb. 22-23 in Birmingham, Alabama.
The conference is co-sponsored by the Institute for Human Rights at the University of Alabama, Birmingham, and the United States Holocaust Memorial Museum, Washington, D.C.