News Around Webster: Tuncel publication, Link presentation, Christeson reflections, Cosic films
Recent professional news and achievements for Webster University community members include:
Tuncel Published in Organizational Behavior Journal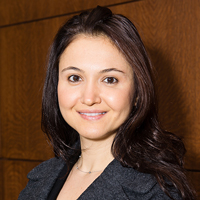 "Face Threat Sensitivity in Distributive Negotiations: Effects on Negotiator Self-Esteem and Demands," a paper by Ece Tuncel, was accepted for publication in Organizational Behavior and Human Decision Processes.
The publication is a top journal in the field of organizational behavior and on the Financial Times 50 journal list.
Tuncel is associate professor in the George Herbert Walker School of Business & Technology.
She and her co-authors conclude that the results of their study "demonstrated that feelings about self should be taken into account when examining the effects of face threat sensitivity on negotiators' attitude toward the relationship, concession making, and individual outcome."
Link Featured Presenter at Association of Colleges and Employers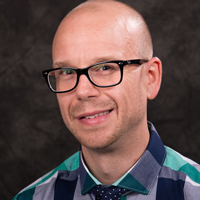 John Link was a featured presenter at the MidWest Association of Colleges and Employers Virtual Conference on Wednesday, July 29, 2020. His presentation, "Hot Topic: Technology, Building a Comprehensive Engagement Plan through Technology," was well received by conference participants.
Link discussed how to integrate Microsoft Teams Classroom, LinkedIn Learning, and Adobe SPARK into the classroom.
In addition, he was honored by the Association with a Gratitude Award for exemplary work and contributions to Career Services beyond expected job requirements. The winners exhibit teamwork, leadership, resourcefulness, innovation, attitude and focus.
Christeson's 'Con-Text' Featured by MOCRA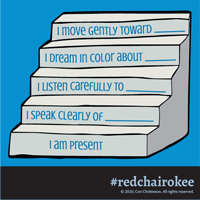 Con Christeson's prompts for reflection, based on prompts she has been posting in the window of her Red Chair Studio in south St. Louis, were featured by the Museum of Contemporary Religious Art (MOCRA).
"Even though Con has framed these questions for this challenging moment," writes director David Brinker, "I think you'll find they are ones that could stimulate our imagination any day."
Christeson was previously featured on the organization's podcast. She is an adjunct faculty member in the School of Communications.
Cosic Films Screen in Berlin, Stream at e-flux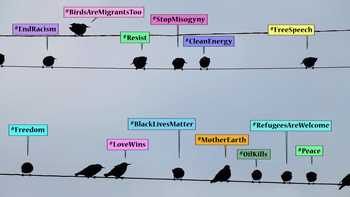 Zlatko Cosic's film EVEN THE BIRDS KNOW IT screened at Institut für Alles Mögliche, Stützpunkt Teufelsberg, Berlin, from July 9-Aug. 2, as part of We Are One World, Switching the Change, NewMediaFest 2020.
His film UN-POLLUTE will stream at e-flux, "Ecology Without Nature: Industries, Communities and Environmental Memory," curated by Lukas Brasiskis, Aug. 8-22, 2020.
Cosic is a video artist, adjunct faculty member and alumnus of Webster's School of Communications.