News Around Webster: Umbaugh, Groeneman, Carpenter '18, Bendiremed
Recent professional news and achievements for Webster University community members include:
Umbaugh Elected to AGLS Leadership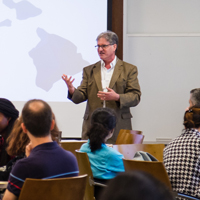 Bruce Umbaugh, professor of philosophy in the College of Arts & Sciences, has been elected to the Executive Council of the Association for General and Liberal Studies (AGLS). He will serve two years each as Vice President/President Elect, President, and Past President.
The AGLS is an organization of institutions and individuals dedicated to strengthening and sustaining general and liberal studies programs at colleges and universities in the United States and, increasingly, internationally.
In 2016, the AGLS recognized Webster's Global Citizenship Program with its Exemplary Program Award.
Groeneman, Carpenter '18 in Chemistry Journal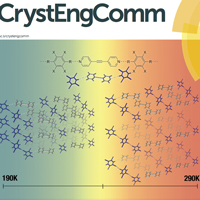 Ryan Groeneman, chemistry professor in the Biological Science Department of the College of Arts & Sciences, had a paper published in the Royal Society of Chemistry journal CrystEngComm (Vol. 20, Number 45, 7 December 2018).
The paper also resulted in artwork for the inside cover of that issue.
The paper, "Thermal expansion along one-dimensional chains and two-dimensional sheets within co-crystals based on halogen or hydrogen bonds," was co-authored by one of his former students Dontrell Carpenter (BA '18) and a collaborator, Kristin Hutchins, assistant professor at Texas Tech University.
Vienna IR Student on Belgium Air Force Purchase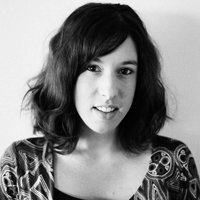 Leila Bendiremed, a graduate student in the international relations program at Webster's Vienna campus, published an article in DefenseIQ on Belgium's decision to purchase US F-35 fighters and what it means for the European strategic autonomy vision.
She also produces The Ten-Twenty, a podcast at Webster Vienna on international relations topics.