Around Webster: Wallner, Kleinman, Alakoc, Dinh-Trang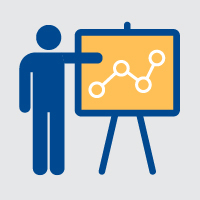 Recent professional news and achievements by Webster University community members include:
Wallner on Chemistry Curriculum
Tony Wallner, dean of the College of Arts & Sciences and professor of chemistry, was co-editor of two books that were published along with authoring one chapter in volume 2.
"NMR Spectroscopy in the Undergraduate Curriculum: First year and organic chemistry courses Volume 2" (ACS symposium series #1221) and "NMR Spectroscopy in the Undergraduate Curriculum: Upper Level Courses and Across the Curriculum Volume 3" (ACS Symposium series #1225) were published by Oxford University Press.
An abstract of the book can be found on Goodreads, and it is now available on Amazon.
Alakoc Refugee Project Receives ISA Award
Burcu Pinar Alakoc's project, "Fostering Political Tolerance in Times of Crisis: The Case of Syrian Refugees in Turkey," is the recipient of the 2018 International Studies Association's Deborah Gerner Grant for Professional Development Award.
She is head of Residential Programs in International Relations and assistant professor of International Relations.
Kleinman on Botanist Edgar Anderson
The most recent installment in Director of Undergraduate Advising Kim Kleinman's long term biographical project on the Missouri Botanical Garden's Edgar Anderson has been published online at Science Direct. "Genera, evolution, and botanists in 1940: Edgar Anderson's "Survey of Modern Opinion" will appear in Studies in History and Philosophy of Biology and Biomedical Science next year.

Additionally, Kleinman participated via Skype with Bay Area colleagues in history, philosophy, and sociology of science who meet regularly yet informally at the California Academy of Science as the Philosophical Pizza Munchers. He led a discussion on his paper, "Why Edgar Anderson Visited Math Departments: Natural History, Statistics, and Applied Mathematics" on Nov. 15.
Dinh-Trang at Fulbright Association Conference
Thanh Dinh-Trang (MA '17), the dean's assistant and communications coordinator in the College of Arts & Sciences, had her research on "The American Portraits: Where and How to Approach Potential Customers in the United States" accepted by the Fulbright Association in June 2017, and the paper was accepted for a poster presentation (#49 here) at the 40th Annual Fulbright Association Conference in Washington D.C., held Nov. 4-7, 2017.
The poster is part of her final paper for the master's degree in Marketing and Advertising at Webster University, under the instruction of Robert Dixon.