Around Webster: Vivaldi, Johnson, Harcarik, Ross, Tranchez, Carter, Edwards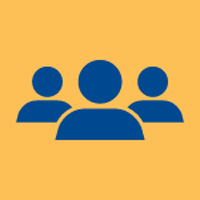 Recent news and professional achievements by Webster University community members include:
Carter Elected President of Missouri Music Body
Jeffrey Carter, chair of the Department of Music in the Leigh Gerdine College of Fine Arts, has been elected president of the Missouri Association of Department and Schools of Music (MADSOM), the state-wide group of college and university music executives.
He will serve a two-year term in a role that includes advocacy in Jefferson City and within state-wide music organizations, and leadership of the roundtable discussions convened twice a year.
Memphis: Harcarik, Ross Win Award for Service
Two Webster University Memphis faculty members were part of a team that was honored by the Greater Memphis Chamber of Commerce. Lynn Harcarik and Bradley Ross's role in CACI International, Inc. made them among the four winners of the 2015 Quality Cup Award.
Ross teaches Operations and Project Management for Webster Mid-South. Harcarik is a certified PHR/SPHR instructor who teaches the preparatory classes at Webster for PHR/SPHR certification.
Read more about their honor in this story at the Memphis Commercial Appeal. Share photos from the event via this Facebook post.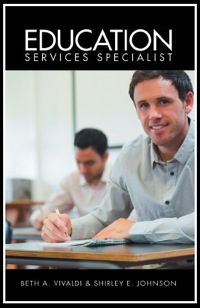 Texas: Vivaldi, Johnson Co-Author Education Services Specialist Text
Beth Vivaldi, director of Webster Fort Bliss, and Shirley Johnson, longtime Webster adjunct faculty member, have published "Education Services Specialist" in hardback, paperback and e-book from Trafford Publishing.
The handbook is designed for individuals pursuing additional knowledge in instructional design or curriculum design, whether instructing or supervising those who design courses or instruct. Vivaldi and Johnson devised it for the Education Services Specialist Graduate Certificate, but the text can be used for various courses offered within the MA in Educational Technology. It is envisioned to serve as one book for an entire curriculum of five courses within the certificate, thus students can purchase one handbook that covers seminal information, and the supplemental materials would be provided by the instructor in the classroom (on-ground or online).
Geneva: Tranchez TEDx Talk in Toulouse, France
On Oct. 17, 2015, Elodie Tranchez, lecturer in Human Rights and International Law at the Geneva campus, participated in a TEDx Talk organized in Toulouse, France, which focused on "Heroes."
Tranchez spoke to an audience of 500 attendees about silent heroes all over the world that need to fight for access to clean and safe water. Her talk was an opportunity to underscore that water was not a product or commodity, and moreover, and above all, access to water constitutes a human right, recognized in 2010 by the United Nations General Assembly and the United Nations Human Rights Council.
Video of her talk is now online. Read more and see the talk in this Webster Geneva post.
Edwards Inducted into MO Public Affairs Hall of Fame
Judge Jimmie Edwards, adjunct faculty member in the Legal Studies Department, was inducted into Missouri Public Affairs Hall of Fame. He has been a judge in the 22nd Circuit since 1992. The honor recognizes Edwards' efforts in 2009 to create the Innovative Concept Academy, the first school in the U.S. supervised by a judge and dedicated to educating juvenile delinquents.
Read more at stltoday.