News Around Webster: Lang, Cosic, Woolf, Hulsizer
Recent professional news for Webster University community members includes:
Reception for Lang's Prints and Drawings Jan. 20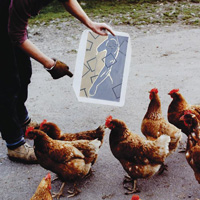 Hoffman LaChance Contemporary will host "Anything Familiar Here?" a reception for the exhibit of Tom Lang's recent prints and drawings, on Friday, Jan. 20.
This is a rescheduling after the original event was canceled Jan. 13 due to an ice storm.
The Hoffman LaChance Contemporary is on 2713 Sutton in Maplewood, just 10 minutes north of Webster's home campus. The reception is from 6-10 p.m.
Lang is professor and chair of the Department of Art, Design and Art History in Webster's Leigh Gerdine College of Fine Arts.
Cosic Film Screening at 'TIME is Love' in Germany
On the same day (Jan. 20) in Karlsruhe, Germany, Zlatko Ćosić's "It Can't Go Forever #1" will screen at the Zentrum für Kunst und Medien (Center for Art and Media).
It screens as part of "TIME is Love," a touring international video art program exploring the theme of love in hard times with an annually changing new look at the video art.
Cosic is a video artist and adjunct faculty member in the Electronic and Photographic Media Department of Webster's School of Communications .
Woolf, Hulsizer on Psychology Topics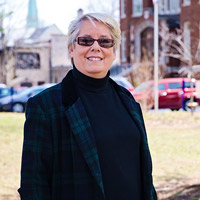 Linda Woolf and Mike Hulsizer presented "Politics, sex, and religion: Not just dinner table conversation anymore" at the 39th Annual National Institute on the Teaching of Psychology in St. Petersburg Beach, Florida.
Woolf is professor of psychology and international human rights, and Hulsizer is professor of psychology, both in the Department of Psychology in Webster's College of Arts & Sciences.
Woolf on Peace Psychology
Separately, Woolf's book chapter, "Peace psychology: A tapestry in history" has been published in B. Wozniak, D. Woody,, & R. Miller (Eds.). Psychological specialties in historical context: Enriching the classroom experience for teachers and students.