Around Webster: Turaeva, Krueger, Baden, Cosic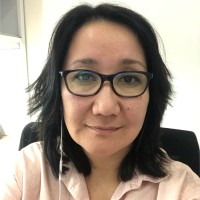 Nigora Turaeva and Herman Krueger co-published an article available at MDPI, "Wolkenstein's Model of Size Effects in CO Oxidation by Gold Nanoparticles."
Both are members of the Department of Biological Sciences in Webster's College of Arts & Sciences.
Turaeva also published an article on simple electronic model of enzymatic reactions on the mechanism of enzymatic reactions in volume 1180 of Elsevier's Computational and Theoretical Chemistry.
And Turaeva co-authored the published paper, "Non-poissonian Distribution of Point Mutations in DNA," in Frontiers in Chemistry: Theoretical and Computational Chemistry, with Boris L. Oksengendler of the Arifov Institute of ion-plasma and Laser Technologies in Tashkent, Uzbekistan, and Ural Federal University in Yekaterinburg, Russia.
Baden Receives ACUI Distinguished Faculty Award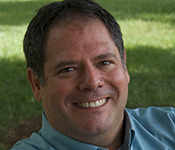 Larry Baden has received the Distinguished Faculty Award from the Association of College Unions International (ACUI).
Baden was nominated by a group of Webster staff members, faculty, current students and/or alumni for his service and work on building connections between academic and co-curricular areas on campus. He is associate professor in the Department of Communications and Journalism, in the School of Communications
"In addition to teaching, he advises student organizations, collaborates on the development of residential learning communities, and serves as a faculty NCAA liaison," his nominators said.
Read the full citation at ACUI here.
Cosic's '2nd Nature' SLSO Collaboration Previewed
Zlatko Cosic's pandemic-postponed collaboration with St. Louis composer Christopher Stark was broadcast by the St. Louis Symphony Orchestra as part of its "SLSO at Home" series.
St. Louis Symphony Orchestra violinist Shawn Weil was scheduled to give the world premiere of the multimedia piece, "2nd Nature," by Stark at a March St. Louis Symphony: Live at the Pulitzer performance.
Though the performance had to be postponed, they look forward to when Weil can perform this immersive work in person. In this #SLSOatHome video, he gives a preview of the piece, which was inspired by a trip to Asia by the two musicians. Cosic, a St. Louis video artist, Webster alumnus and School of Communications adjunct faculty member, created the stunning visual aspect using images and videos from the trip.