Around Webster: Perniciaro award, P. Stroble poem, Witkowski on reading
Recent professional news and achievements for Webster University community members include:
Witkowski-Dieckmann on What We're Missing in Teaching Reading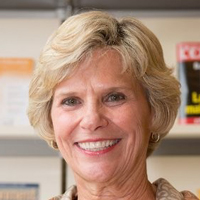 Paula Witkowski-Dieckmann authored a post in Medium critiquing approaches to teaching reading and their effect on young readers with dyslexia.
Witkowski-Dieckmann is an associate professor in the Graduate Department of Education in Webster University's School of Education.
For many readers, the prompts used in today's classroom "simply do not help," Witkowski-Dieckmann writes. "As it turns out, reading is less about science and more about language.
"Struggling readers, including many children and adults with dyslexia, can't efficiently use reading cues designed to tap into their knowledge of sentence structure and grammar ("Does it sound right?") or their knowledge of vocabulary ("Does it make sense?"). They don't know if it makes sense or if it sounds right because they can't read the words!"
Read the full article at Medium.
Paul Stroble Poem Selected for 'Arts in Transit'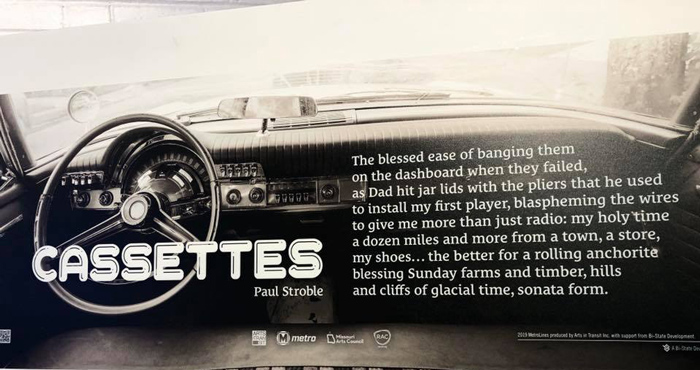 One of Paul Stroble's poems was selected for display on St. Louis public transit settings as part of Arts In Transit's (AIT) MetroLines project.
AIT, the non-profit subsidiary of Metro St. Louis Transit facilitates public art programs and community engagement projects in the St. Louis region. The MetroLines 2019 winning poems, including Stroble's "Cassettes," can be viewed on area MetroBus and MetroLink vehicles throughout 2020.
Stroble, an adjunct professor of philosophy and religious studies in the College of Arts & Sciences, read his poem at the Feb. 11 event celebrating the contest winners. Alumna Jane Ellen Ibur '73 was the evening's featured poet. Ibur is Poet Laureate of St. Louis and was last year's Outstanding Alumna Award recipient in the College of Arts & Sciences.
Perniciaro Receives Chamber Award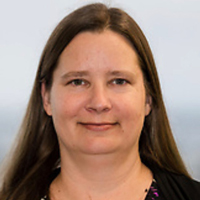 Karen Perniciaro, assistant director, Westport Campus, received the "Rookie of the Year" award from the Northwest Chamber of Commerce.
Her work with the chamber has helped with getting the word out about Webster University as well as in the recruitment of new students.
"Karen has gone above and beyond to represent Webster and has made a huge impact given the short amount of time she has been involved with the Chamber," said Thao Dang Williams, dean of Extended Education in the St. Louis Metropolitan Region. "We are both thrilled and proud that she represents Webster at so many chamber and community activities."