Woolf on APA ethics commission; Russell leads Rotary; Aaron film selected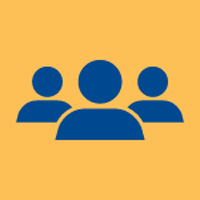 Recent professional achievements for Webster University community members include:
Woolf Selected for APA Ethics Commission
Linda Woolf, professor of psychology and international human rights in the College of Arts & Sciences, is one of 17 distinguished psychologists and ethics experts from other disciplines selected to serve on a special commission to review all of the American Psychological Association's ethics processes and procedures.
The APA Council of Representatives approved the establishment of a commission to evaluate and recommend changes to APA's ethics processes as part of its adoption last August of a policy prohibiting psychologists from participating in national security investigations.
"I am very honored to have been selected to serve on this commission and my selection, of course, speaks well of the focus of our programs here at Webster related to human rights and ethics," Woolf said.
Read more about the commission in the APA's release.
Russell Elected to Rotary Positions
Beth Russell, assistant provost for Graduate Studies, was recently elected to the position of First Vice President (2016-2017) and President Elect (2017-2018) for the Rotary Club of St. Louis.
Known as Club 11, the Rotary Club of St. Louis was chartered on February 22, 1910, and consists of community leaders who come together weekly to exchange ideas, engage and assist in the local community, as well as work with Rotarians around the world focused on putting service above self. Russell has been a member of this club since March 2002.
Rotary was started by Paul P. Harris, an attorney, in February 1905 as a way to bring together business leaders as a professional community. Since its inception, Rotary has grown to 34,000 clubs around the world with more than 1.2 billion members. While working with global partners, Rotary continues its work to eradicate polio, with a 99 percent completion rate.
Film Edited by Aaron Makes the Cut at Festival
"Forever Waves," a short film edited by Chris Aaron, visiting assistant professor in the School of Communications, was an official selection of the 11th Annual Cinema on the Bayou Film Festival.
The film was chosen from an international pool of more than a thousand submissions. The festival took place Jan. 20-27 in Lafayette, Louisiana.