News Around Webster: Zimmerman's 'Waiting Room' opening; Stiles published; 'Nothingness'
Recent professional news and achievements for Webster University community members include:
Zimmerman Show 'Waiting Room' Opens at Cathy Gregory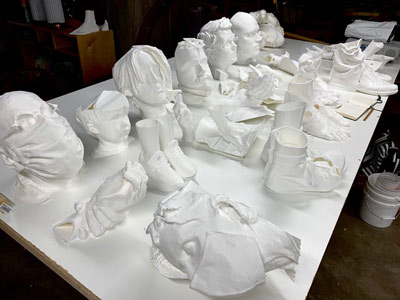 Sculptor Brian Zimmerman's solo show "Waiting Room" opens Saturday, Aug. 29, at the Cathy Gregory Gallery in St. Louis' Shaw neighborhood.
Zimmerman is an assistant professor of sculpture in the Department of Art, Design and Art History, part of the Webster University Leigh Gerdine College of Fine Arts.
The show is a view into how Zimmerman uses 3D scanning and 3D printing as tools to bring concepts of play, desire, connection, retreat, and psychological spaces into fruition from small to human scale. Pictured at left is a view of several of the works in progress at his studio.
One gallery includes multiple small-scale sculptures from 2014-2020 not shown in the United States before. The main gallery has a new installation with multiple full-size figures relevant to this moment, past choices, and the unknown of the future. "This will be my first foray into full-scale figurative sculpture and I am very excited to share it with you," Zimmerman said.
The opening will have rotating entry with limited capacity, masks are required, and there will be refreshments outside with a park across the street from the gallery with plenty of room to distance. There are large windows to see into the main gallery from outside for those who choose to not enter the building. There will also be a digital walk-through online available some time after the opening.
The show will be up until October 11. Zimmerman says he is happy to schedule walk-throughs or class visits to the show if that is of any interest.
For more information visit https://cathygregory.com/. Zimmerman's site can be found at< bwzimm.com.
Stiles on APA Panel, Publishes on COVID in IPB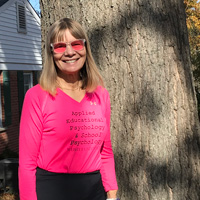 At the 2020 convention of the American Psychological Association (APA), Debbie Stiles was a panelist on the APA Division 52 COVID-19 Task Force Conversation Hour.
Separately, in the Summer 2020 issue of the International Psychology Bulletin, Stiles authored a very brief article, "COVID-19 Almost Ruined My International Research Project on the Value of Tree of Life Therapy for Traumatized Refugee and Asylum-Seeking Youth."
A professor in the Applied Educational Psychology and School Psychology graduate program in the School of Education, Stiles is the co-chair of the American Psychological Association International Psychology COVID-19 work group on Training and Education.
Kuznetsova on 'Nothingness' in Russian Art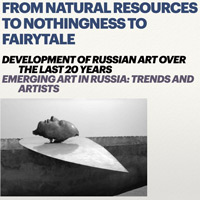 This summer in the "Meet the Artist" series organized by Julianna Sandholm-Bark at Webster University Geneva, Anna Kuznetsova gave a lecture on how art affords a profound insight into the political, social, and economic environment of countries, through the example of Russia.
She outlined a transition from the focus on natural resources to the notion of "Nothingness"—a philosophical and existential category in contemporary Russian art, which has deep historical and geographical roots.
Kuznetsova is pursuing doctoral research on the topic of "Nothingness" in Russian art and is speaking again on this and other topics related to the international emerging art scene this semester.