Contribute to Arts and Education Council, Receive ARTS Card Discounts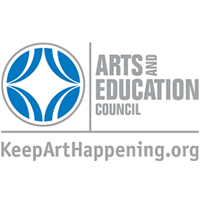 Webster University is again participating in the Workplace Giving effort to support the Arts and Education Council of Greater St. Louis. This nonprofit is the region's only united arts fund supported by private contributions from individuals, corporations, foundations and institutions committed to the value and benefit of the arts to our community.
The arts are vital to the St. Louis region. They make it a great place to live. Whether it's music, dance, theatre, film, literary or visual arts, the arts continue to teach and inspire us, and for over 50 years, the Arts and Education Council has been shaping a vibrant arts community throughout the bi-state St. Louis region.
You can show support by contributing to Workplace Giving. For as little as one dollar a week, you can provide class supplies for a summer art workshop for special needs children or 10 weeks of music classes for one student.
With a donation of $50 or more, you'll receive Art and Education's ARTS card, which allows you to take advantage of special discounts on events throughout the year. You can save on tickets for Opera Theatre St. Louis, Circus Flora, STAGES, and many other events. Your gift will help support the arts in St. Louis, and it will help Webster University reach its annual workplace giving goal. A gift of any amount is much appreciated.
To learn more about the Arts and Education Council, visit their website.
For more information, contact Carla Colletti, associate professor, Department of Music, at 314-968-7034 or carlacolletti88@webster.edu, or Nathan Coleman, Department Associate, Leigh Gerdine College of Fine Arts, at 314-246-7505 nathancoleman64@webster.edu.