At-Risk Student Referrals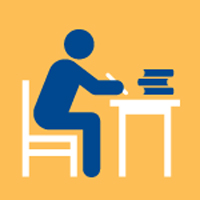 Helping students persist is an important part of what we all do at Webster University. Retention is important to the institution and to students who have invested in their education.
If you perceive that students may be at risk of not continuing their education at Webster University, for whatever reason (e.g., financial, personal issues, academics), please alert the campus director.
Early awareness of potential roadblocks can sometimes enable us to find an appropriate intervention that will enable students to continue their enrollment.

Alert System
The University is currently reviewing the acquisition of new retention software that will help us to create opportunities for students to connect with appropriate resources globally. The previous At-Risk alert system, MAP-WORKS, is no longer being used.
Undergraduate - If you believe an undergraduate student at the Webster Groves campus is struggling or is showing signs of leaving Webster and you feel that they might benefit from some type of intervention, you may submit a referral on behalf of that student. Click here to submit alerts for undergraduate students. You may also contact: Justin Barton, director, First Year Experience and Undergraduate Persistence (jamesbarton41@webster.edu, 314-246-7966).
Graduate - For graduate students, if you have concerns about troubling, or alarming, behavior you can send your concerns via e-mail to the dean of students office at studentaffairs@webster.edu. Any concerns about a graduate student's academic performance or attendance should be discussed with the student directly.
Online - If the at-risk student is an online student, please review the following FAQ for information on accessing the online course-specific At Risk Student Form.