Webster Athens Hosts Mexican Art Exhibition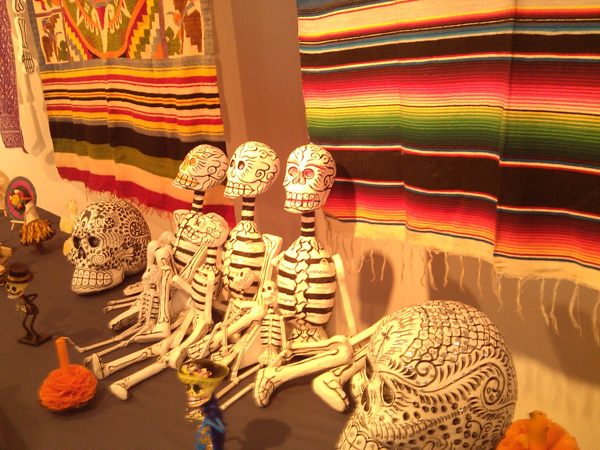 A large sample of internationally renowned and prolific handicrafts and popular art from Mexico were exhibited in Webster Athens Cultural Center on May 12-16.
The Association of Mexican Artists and Intellectuals in Greece, with the support of the Embassy of Mexico in Athens and Webster University Athens, offered Greek audiences the country's strong artistic tradition which is very much celebrated today.
The exhibition was opened by the Ambassador of Mexico in Greece Daniel Hernandez-Joseph and Webster Athens Chancellor Vasilis J. Botopoulos. Both acknowledged the multi-layered structure of the exhibition, highlighting the various mediums and formats of the artworks made of various materials, fabrics, wood, papier maché, palm tree and ceramics.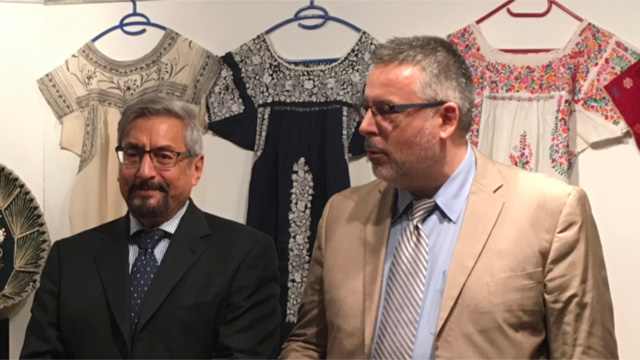 Chancellor Botopoulos, talking about aesthetically inspirational Mexican artists' creations, quoted Famous Mexican writer Octavio Paz: "Art is an invention of aesthetics, which in turn is an invention of philosophers... What we call art is a game."
The Ambassador and representatives of association thanked Webster Athens staff, indicating the significant support of Webster Athens director of operations, Tom Mazarakis.
The exhibition also included embroidered blouses, traditional dresses and, local rebozos (shawls), bags of all sizes which were of great interest. The famous alebrijes (animals made of wood or papier maché), which present real or imaginary animals, painted with extraordinary colors, the wooden masks and the palm tree miniatures also attracted attention of Greek audience.