Three Webster Golfers named GCAA All-American Scholars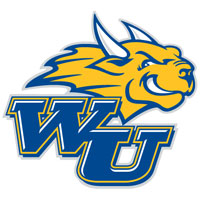 Webster University golfers Jon Hughes, Justin Onken and Tyler Thorman were named 2016 Cleveland Golf/Srixon All-American Scholars by the Golf Coaches Association of America (GCAA).
Hughes, Onken and Thorman were three of only 77 golfers nationwide in the NCAA III to be named GCAA All-American Scholars, and the only recipients from the St. Louis Intercollegiate Athletic Conference (SLIAC). An NCAA III Cleveland Golf/Srixon All-American Scholar must be a junior or senior academically and have competed at least three full years at the collegiate level. They must also have participated in 50 percent of his team's competitive rounds, have a stroke-average under 79.0, and maintain a minimum cumulative GPA of 3.2. A recipient must also be of 'high moral character and be in good standing' at his college or university.

"Tyler and Jon were not only the team's leaders on the course this past year, but along with Justin they were great academic role models for a golf team that prides itself on its work in the classroom as the squad maintained a 3.65 cumulative GPA last year," said head coach Andrew Belsky. "We will miss Tyler next year but with Jon and Justin, our other returnees, and our new members who will be joining the team, we look forward to maintaining that high academic standard."

Webster's 2014-15 golf team was named the NCAA III Academic National Champions by the GCAA. In addition, the Gorloks received President's Recognition by the GCAA, one of only eight NCAA III teams to honored, for a second straight year. In 2015, Thorman and Brodie Dakin became the first Gorloks in the golf program's history to earn the distinction, and the first in the SLIAC since 2009 to be so recognized.
Tyler Thorman, senior
For Thorman, the 2016 SLIAC Golfer of the Year, this was his second straight year being honored by the GCAA. He set a Webster low scoring average record in 2015-16, at 74.68 for 19 rounds. Thorman shot a 219 for three rounds in the SLIAC Championship, capturing the individual title with a dramatic playoff win. He was also named SLIAC First Team All-Conference. Thorman was second at the Millikin Fall Invitational and fifth at Webster's Spring Invitational. Thorman maintained a 3.52 cumulative grade point average (GPA) as he completed his degree in Business Adminstration, with an emphasis in Marketing.

Jon Hughes, junior
Hughes had the second lowest season scoring average in Webster history, shooting 75.14 for 21 rounds in 2015-16. Hughes finished fourth in the SLIAC Championship at 225 for three rounds, and was named SLIAC First Team All-Conference. He also finished second in the Webster Spring Invitational and fourth in the Millikin Fall Invitational. He has maintained a stellar cumulative 3.99 GPA at Webster, while majoring in Economics.

Justin Onken, junior
Onken shot a 78.71 scoring average for 21 rounds in 2015-16. He finished 10th in the SLIAC Championship at 233 for three rounds, landing him a spot on the SLIAC All-Conference Second Team. Onken finished 13th at the Millikin Fall Invitational. He has maintained a sparkling 3.62 cumulative GPA while majoring in Legal Studies.