Webster Athletics Names Hall of Fame Class of 2020 Inductees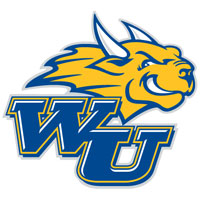 Webster University Athletics will place six new inductees into the Webster Athletics Hall of Fame during its 11th annual Hall of Fame Banquet in February 2020. This year's Hall of Fame class includes five former Gorlok student-athletes and a longtime Webster Athletics administrator.
2020 Athletics Hall of Fame Inductees
Greg Murphy, men's golf, 2003-06
Andy Rudroff, men's soccer, 2006-09
Craig Schaefer, baseball, 2008-11
Jenna Steiner Sladek, women's soccer, 2006-09
Crystal Wilson Wurth, softball, 2001-02
Niel DeVasto, retired athletics administrator and former sports information director, 1984-2017
Read more about their individual accomplishments at Webster Athletics.
The 2020 Webster Athletics Hall of Fame Banquet is scheduled for Saturday, Feb. 8, in the University Center's Sunnen Lounge. The Hall of Fame Class of 2020 will be recognized during halftime of that afternoon's men's basketball game with Principia College, prior to their formal recognition that same evening.
These six Hall of Famers were selected by a committee made up of faculty, coaches, and staff. This year's class will bring the total Hall of Fame membership to 50. The Webster University Athletic Hall of Fame was established in 2010 to honor those who reflect the Department's mission of success in the classroom, the community, and the arena of competition. Former players, coaches, and other individuals who have made significant contributions to the program, are eligible for selection.