Women's Soccer Wins Ethics and Sportsmanship Award for 5th Straight Year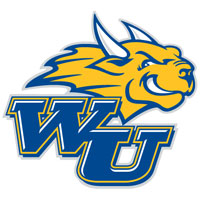 Adding to its previously announced 17th consecutive Team Academic Award, the Webster University women's soccer team has earned its fifth consecutive National Soccer Coaches Association of America (NSCAA) 2016 Silver Team Ethics and Sportsmanship Award.
For the second straight year, the Gorloks were the only team in the St. Louis Intercollegiate Athletic Conference (SLIAC) to qualify for the ethics award. This is the fifth straight year, and the ninth time in the program's history, the Webster women's soccer team has received the award.
The NSCAA awards platinum, gold, silver, and bronze levels and, for 2016, only 96 college women's teams nationwide in all divisions (NCAA I, II, & III, NAIA, NCCAA) were recognized.
The award is given at four levels to soccer teams that receive no red cards and whose yellow cards received are equal to 50 percent or less of games played for the season. Silver award recipients can have a number of yellow cards equal to 11-30 percent of games played for the year. Webster's team received only four yellow cards over the course of their 21-game season.
This past season the team had two students named to the NSCAA All-Central Region Team, and seven were named to the SLIAC All-Conference Academic Team. The 17th consecutive NSCAA Team Academic Award announced in October was for the 2015-16 season.