Webster Volleyball, Basketball Summer Camps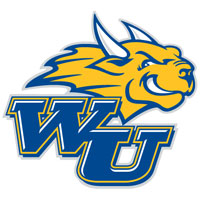 The Webster University volleyball and men's and women's basketball programs will once again be offering camps this summer. Both sports will be offering a variety of camps. All camps will be held in Grant Gymnasium. General information and registration materials for all camps can be found here.
Volleyball camps are being offered for various age groups including a general volleyball camp and specialty camps for setting, defense and hitting. Basketball will be offering camps for boys and girls, and girls only, for ages 8-11. Volleyball and men's basketball will also offer Nike camps. For the men the age limit is 8-17 and includes overnight options in addition to day camp only.
Volleyball camps will be directed by Webster head coach Merry Graf. Basketball camps will be directed by Webster women's head coach Jordan Olufson and men's basketball coach Chris Bunch. Bunch will also run the men's Nike camp. A complete camp schedule is listed below:

Webster Volleyball Camps
June 6-9
Grade School - 9 a.m.-12 p.m.
High School - 1-4 p.m.

Specialty Volleyball Camps
Setting: July 27 - 6-9 p.m.
Defense: July 28 - 1-4 p.m.
Hitting: July 28 - 6-9 p.m.

Nike Volleyball Camps
All Skills Camp - July 10-13
Advanced Camp - July 13-15

Webster Basketball Camps
June 27-30 - 9 a.m.-3 p.m.

Women's Basketball Camps
Complete Skills Camp - June 12-15
Post/Perimeter Camp - July 17-19

Men's Nike Basketball Camps
Session I - June 19-22
Session II - July 24-27

Webster Basketball Camps
June 27-30 - 9 a.m.-3 p.m.