8 in a Row! Webster Volleyball Team Earns AVCA Academic Award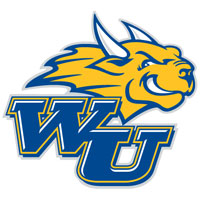 The Webster University volleyball team has earned the American Volleyball Coaches Association (AVCA) Team Academic Award for the eighth straight year. The Gorloks raised their team grade point average (GPA) for a third straight year, maintaining a nifty 3.58 for 2015-16.

The team managed to exceed the 3.55 GPA it posted in 2014-15 while earning the award. Webster was one of four St. Louis Intercollegiate Athletic Conference (SLIAC) programs to be recognized and one of 140 nationwide, of over 400 NCAA III volleyball programs, to receive the award. The Gorloks had seven individual players earn SLIAC 2015 Fall All-Academic honors.

"Congratulations to the coaches and institutions that won the 2016 AVCA Team Academic Award," said AVCA executive director Kathy DeBoer. "It is no accident that a volleyball coaches association recognizes academic excellence as a team, rather than an individual, achievement. Players influence each other, both in execution on the court and discipline in the classroom."

The Team Academic Award, initiated in 1992 by the AVCA, recognizes teams who have matched their dedication to the sport of volleyball with excellence in the classroom. Teams must maintain at least a 3.30 cumulative team GPA on a 4.0 scale for the year.

Webster was 14-4 in the SLIAC in 2015, finishing third in the conference. Webster is led by head coach Merry Graf, a four-time SLIAC Coach of the Year recipient who will begin her 16th season this fall.