Student Curated Exhibit Focuses on Diversity, Inclusion and Reconciliation With the Past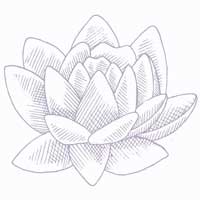 ST. LOUIS - "Back to Our Roots," a diverse and inclusive exhibition of art created by Webster University students that aims to address reconciliation with the past, will open at the Webster University Arcade Contemporary Art Projects in the Arcade Building in Downtown St. Louis on Feb. 21. The exhibit is free and open to the public.
"Our past shapes our unique perspectives, but through exploring our specific experiences, we can build community by recognizing the commonalities and universality of these experiences," said Sophia Coon, director of the exhibit and a student in Webster's Department of Art, Design and Art History.
This is the first exhibition hosted by Webster University that is organized and curated entirely by students that also features work from students from across nine disciplines, Coon said.
"This exhibition not only creates the opportunity for students to exhibit their work in a professional capacity, but it facilitates interaction and collaboration between Webster University departments as well," she said. "In this way, 'Back to Our Roots' works to overcome divisions and hierarchies in the arts and on campus."
Artists were invited to submit a piece they felt addresses their specific experience and informs their present self. "Back to Our Roots" received just under 50 submissions, of which the jury selected 23 works. The artists' submissions underwent a blind jury selection process, in which the jurors, a selection of faculty and alumni, did not know the identities of the artists.
The opening reception for "Back to Our Roots" is from 6 p.m. to 9 p.m. Friday, February 21st at the Arcade Contemporary Art Projects, a unique exhibition space at Webster University's Gateway Campus, 812 Olive Street, St. Louis.
"Back to Our Roots" is operating on its values of generosity and gratitude. Merchandise featuring "Back to Our Roots" graphics will be for sale at the exhibition's opening. The proceeds will be donated directly to Bread & Roses Missouri. The mission of Bread & Roses Missouri, which is to use "an arts lens to examine social and economic justice issues," in addition to their belief that "cultural and creative expression are a means to affect deep and lasting social change" aligns closely with the goals of this exhibition.
The exhibit runs through March 20th, further complimenting its focus on diversity and inclusion as the dates coincide with both Black History Month and Women's History Month.
"With this exhibition, we hope to promote healing by finding gratitude in the act of confronting our pasts," Coon said. "We believe healing is the first necessary step to resisting oppressive systems and finding peace."
For further information, contact Coon at coon.sophia@gmail.com.