Behavioral Intervention Team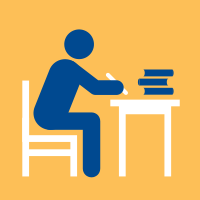 Periodically, it is good practice for Webster University to remind all faculty and staff of the Behavioral Intervention Team (BIT).
If anyone at Webster University becomes aware of a student exhibiting troubling behavior, they should immediately inform the Behavioral Intervention Team, using this form.
Background Information
Webster University is concerned about the health and safety of our students, faculty and staff. To this end, the University established the Behavioral Intervention Team (BIT) nine years ago. Many colleges and universities established similar teams in the wake of the shootings at Virginia Tech and Northern Illinois University. The Webster BIT is responsible for assessing reports of troubling behavior and implementing interventions that are in the best interest of the University and the individual.
Purpose
The Behavioral Intervention Team is a cross-functional assessment group, which includes representatives of the Dean of Students office, Public Safety, and Counseling. In some circumstances, others are included on the team (e.g., the ADA coordinator). The BIT coordinates Webster University's resources to address the needs of students who are experiencing significant behavioral disturbances in order to recommend collaborative and purposeful interventions aimed at helping students achieve success and to maintain a healthy and safe environment on campus.
The BIT process is designed to provide members of the University community, who have concerns regarding students' behavior, with an easily-accessible avenue to report these concerns. Following a referral or information submission, the BIT will gather additional information and, when appropriate, identify treatment and/or referral recommendation options to the student, toward the ultimate goals of student health, safety, success, and retention.
BIT is not meant to take the place of standard classroom management techniques utilized by faculty. Implementation of this team does not alter any existing student conduct policies. Rather, BIT centralizes the reporting of concerning student behavior and encourages early intervention.
Goals of BIT
Review information from faculty, staff, students, and/or community members; conduct investigation to determine appropriate response.
Intervene early. Provide support and response to students displaying varying levels of disruptive, disturbed, or distressed behaviors.
Centralize collection and assessment of concerning student behaviors. 'Connect the dots' of disparate problematic actions involving one student that may be known to various faculty, staff, and administrators.
Coordinate follow-up. Ensure that services, support, and resources are deployed effectively.
Utilize a formalized protocol of assessment and instructions for communication, coordination, and intervention.
Balance FERPA, HIPAA, and counselor privilege with the University's need-to-know and emergency communication needs.
Coordinate actions: psychological assessment, adjudication of conduct issues, disability services, hospitalization, and/or medical leave/withdrawal, as needed.
Maintain a healthy and safe environment for the University community.
BIT will utilize a database where real-time incident information will be submitted by University employees, students, or other concerned individuals. Incident reports are reviewed daily (Monday-Friday) during normal periods of operation. If a situation demands immediate attention overnight or during the weekend, please alert Public Safety by calling 314-968-6911.
The team may follow up with the individual initiating the report, or others, to gather additional information. In some cases, an interview will be arranged with the student of concern to determine appropriate actions. Incident reports should be completed when someone observes incidents of concerning, aberrant, dangerous, or threatening behavior. Incident report forms can be accessed at:
Main BIT home page
Called into Public Safety at 314-968-7430
More information about the BIT, including protocols and FAQs can be found at www.webster.edu/bit.