Professor Provides Girl Scouts Inside Look at Biological Sciences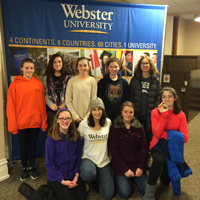 When a local Girl Scout troop was looking for inspiring field experiences in biology, one mom who teaches and performs biological research for a living was happy to step up and give them an unforgettable day.
Victoria Brown-Kennerly, assistant professor of Biological Sciences in Webster University's College of Arts & Sciences, hosted a local Webster Groves 7th-grade Girl Scout troop on campus for a biology workshop in mammalian anatomy, physiology and more.
The experience thrilled professor, scouts and parents alike.
During their Jan. 7 visit, the Webster Groves seventh graders learned about the mammalian circulatory and respiratory systems, and the workshop culminated with laboratory dissections to study mammalian organ systems using fetal pigs.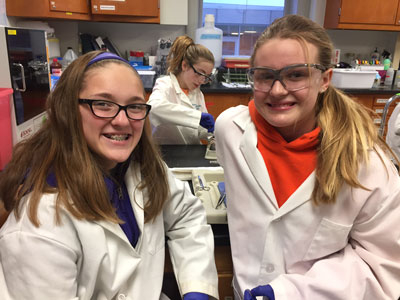 "Many of the girls are interested in future careers in science and expressed their enjoyment during this hands-on learning experience," said Brown-Kennerly, whose daughter is among the troop.
"I also heard from the parents that the girls absolutely loved it. This was a really great experience for me, too."
Connecting with young students right in Webster Groves, where Webster University was founded in 1915 and has its home campus, is just one way of supporting global initiatives to provide pathways and inspiration to young women for careers in STEM-related fields.
Recent Stories in the Sciences