Biological Sciences Seniors to Present Thesis Research Topics May 8-9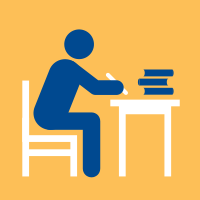 Seniors in the Biological Sciences department will present their thesis research topics to faculty May 8-9. The Webster community is invited to attend. The showcase will be in Browning Hall Auditorium (ISB 160).
The schedule of presentations is listed below.
Session 1: May 8 at 9 a.m.
Angelica Fernando - Determining the Thermal Expansion within Nontraditional Hydrogen Bonded Co-Crystals
Hayley French - Compare the Effects of Eucalyptus Oil Extract (complete) and Eucalyptol (purified) on Lung Cancer Cells
Ahmet Hasanovic - The Effects of Sevoflurane on PP2A in Differentiated PC12 Cells
Jordan Benton - The Effects of Non-Alcoholic Beer vs. Gatorade on the Recovery of Delayed Onset Muscle Soreness in Endurance Athletes After a Strenuous Endurance Exercise
Session 2: May 8 at 11:30 a.m.
Anna Grobelny - Achieving Regioselective [2+2] Cycloaddition Reaction within Pure and Mixed Organic Co-crystals
Peter Conowall - Use of L. Minor for the Bioremediation of Toxic Monomers Styrene and Bisphenol-A
Fatima Jahic - Color Vision in the Western Harvester Ant, Pogonomyrmex occidentalis
Elizabeth Helton - Effect of Oil-Eating Microbes on Petroleum-Derived Hydrocarbons
Session 3: May 8 at 2 p.m.
Alyssa Carter - Measuring the effects of Roundup® on two model organisms: Vibrio fischeri and Tetrahymena pyriformis
Devin McMiller - The Effects of a 6 Week Tabata Interval Protocol versus a 30 sec on/30 sec off Airdyne Bike Interval Training Protocol on Body Composition
Kris Hickman - The Effects of Sevoflurane on Tau Protein in Differentiated PC12 Cells
Meredith Harrison - Host Specificity of Bacteriophages from Webster University
Session 4: May 9 at 10 a.m.
Fayeshun Brown - Utilizing Halogen Bonds to Achieve [2+2] Cycloadditions in the Organic Solid State
Ryan Stanley - Gene Expression of Pogonomyrmex occidentalis Ants in Response to RoundUp Exposure
Conner Wardlaw - The Effects of Propreoceptive Neuromuscular Facilitation Versus Static Stretching on Glenohumeral Joint Range of Motion
Danielle Valli - Climate Change in Union, MO: Implications for Flowering Phenology
Keegan Sheahan - Changes in the Nest Building Activity of Western Harvester Ants Exposed to Epigenetic Drugs
Session 5: May 9 at 1 p.m.
Charles McGhee - The Effects of Growth on Probiotics in Common Oils
Ruben Gonzalez - The Effects of Anesthetics on Plant Action Potential
Joseph Chibnall - Ant Navigational Systems
Thomas Quintero - The Effect of POEA on Western Harvester Ant Food Preferences and Consumption