Black History Month Events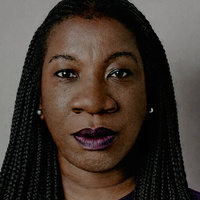 Webster University has planned a number of events to honor Black History Month. Please visit events.webster.edu for more information these events:
Jan. 31, 6:30 p.m.
Luhr Building
Annual MLK Dinner with key note address by Dr. March Lamont Hill. Limited Seating. Tickets are required, and may be picked up in the MCISA office.
Feb. 3-28
Arcade Building Art Museum
The Department of Art, Design and Art History presents Adorn or Disfigure: A Multicultural Exhibition.
Feb. 5, 7 p.m.
Winifred Moore Auditorium
The Nick Savage Quartet is joined by Paige Alyssa Hegwood for a Black History Month jazz concert.
Feb. 7, 7 p.m.
Browning Hall Auditorium
Director Reginald Hudlin's Marshall is based on an early trial in the career of Supreme Court Justice Thurgood Marshall. It follows the young lawyer (Chadwick Boseman) to conservative Connecticut to defend a black chauffeur (Sterling K. Brown) charged with sexual assault and attempted murder of his white socialite employer (Kate Hudson). Muzzled by a segregationist court, Marshall partners with a courageous young Jewish lawyer, Samuel Friedman (Josh Gad). Together they mount the defense in an environment of racism and Anti-Semitism. The high profile case and the partnership with Friedman served as a template for Marshall's creation of the NAACP legal defense fund. Following the screening will be a discussion with Professor Robin Jefferson Higgins.
Feb. 12, 4 p.m.
Sunnen Lounge, University Center
Told by the activists and leaders who live and breathe this movement for justice, Whose Streets? is an unflinching look at the Ferguson uprising. Leaders of the Movement and filmmaker Damon Davis will be at the screening and will lead a discussion about the film.
Feb. 19, 6:30 p.m. (doors open at 6 p.m.)
Loretto-Hilton Center, Main Stage
Tarana Burke, founder and director of Just Be Inc. and senior director of Girls for Gender Equity, founded the "Me Too" Movement. Its goal is to empower young women of color who have been sexually abused, assaulted, or exploited, and to keep them from being marginalized. She has been the subject of numerous media interviews, including the New York Times, and recently was on the cover of Time Magazine as the "Person of the Year." This event is free and open to the public.
Feb. 23, 7:30 p.m.
Powell Hall
Webster's African American Alumni Chapter (AAAC), the St. Louis Symphony Orchestra and IN UNISON Chorus present the "Lift Every Voice" Black History Month Celebration, with featured guest Oleta Adams.
Feb. 27, noon
Emerson Library Conference Room
Join the School of Communications featuring six, short, student videos that pay tribute to black history and culture.
The video subject matter and presentation styles are as diverse as the filmmakers who created them. Contributors include undergraduate and graduate students; current students and alumni; individuals and entire classes.
Chris Aaron, assistant professor of Film, Television and Video Production, will moderate the event. Available filmmakers will answer questions after screenings.