Webster University Displays Black Lives Matter Banner in Support of Racial Equality and Justice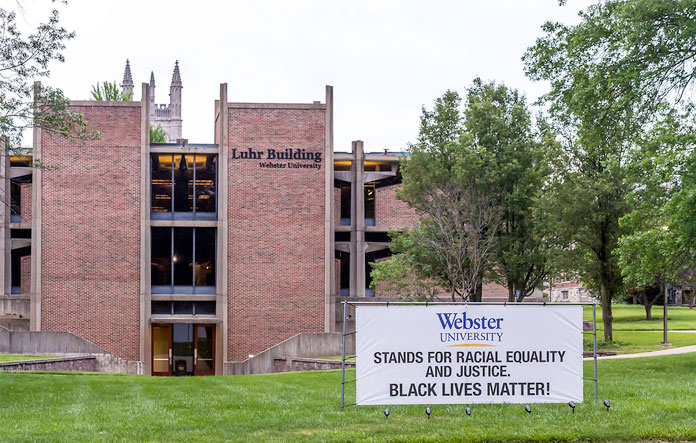 ST. LOUIS - Webster University displayed a banner on its campus Sunday, June 7, that says the University "stands for racial equality and justice – Black Lives Matter."
The banner was raised less than one day after University leadership issued a statement to all students, faculty and staff that condemned police violence against the Black community and stating it unequivocally declares Black Lives Matter.
Webster University has a long history of supporting and advancing social justice issues. Webster's annual Diversity & Inclusion conference has attracted national and regional guest speakers to discuss the most salient issues of race and equity and is the largest annual event in St. Louis that focuses on equity and inclusion topics.
The University regularly partners with many local and national organizations to explore topics related to race and equity. The University has had numerous national and international champions of equity on campus to discuss related issues and opened those events to the community.
Saturday evening's statement to the University Community can be read online.