Remaining 2020 Book Club Zoom Meeting Dates and Titles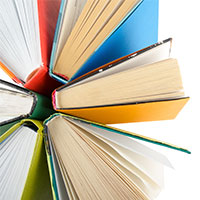 The Webster University Book Club moves to Zoom sessions for the remaining books selections for the 2020 year. All sessions will be on Zoom from noon to 1 p.m. on the following Wednesdays:
Sept. 21 – Solito, Solita: Crossing Borders with Youth Refugees from Central America by Steven Mayers and Jonathan Freedman
Oct. 19 – The Beekeeper of Aleppo: A Novel by Christy Lefteri
Nov. 10 – The Cabinets of Barnaby Mayne by Elsa Hart (this one is unchanged and we will still be joined by Kim Kleinman's freshmen student class)
Dec. 7 – White Fragility: Why It's So Hard for White People to Talk about Racism by Robin Diangelo
Jan. 11 – The Library Book by Susan Orlean
Book Club Zoom Meeting Link
For the Sept. 21 session, Librarian Holly Hubenschmidt will be online at 11:30 a.m. in case anyone wants extra time to log in. She is also offering to test Zoom individually if you reach out to her to set up a time to practice.