Children's Book Drive Collects 20,000th Book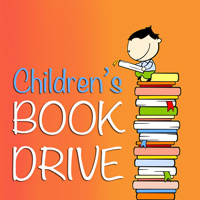 The annual Children's Book Drive, which collects books for delivery to schools in low-income neighborhoods, has collected its 20,000th book! With 688 books in this year's drive, the project has now collected 20,023 since it began in 2001.
"Thank you to everyone who so generously contributed to this year's Children's Book Drive," said Kate Northcott, adjunct faculty member and director of the Student Literacy Corps, which organizes the drive. "These books will be delivered to schools that serve low-income neighborhoods and will be enjoyed by many children for years to come."
Tutors in the Student Literacy Corps are sorting and delivering the books now.
About the Student Literacy Corps
Created in 1990 by Webster University School of Education faculty members, the Student Literacy Corps is a community service program through which Webster University students are trained and placed as reading tutors in St. Louis-area schools. Over the years it has trained more than 700 tutors who have tutored more than 10,000 students in local schools.