Campbell University Joins Webster's WINS Study Abroad Program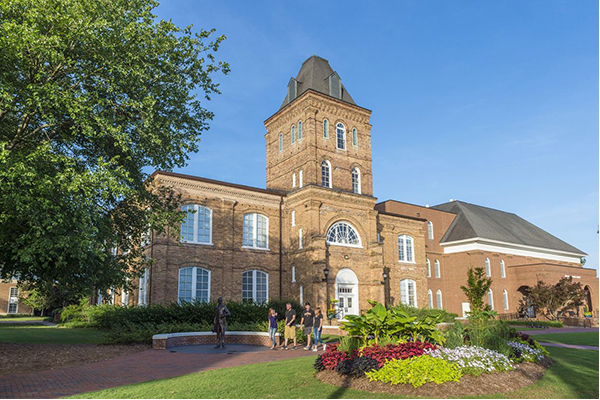 Webster University welcomes its newest Webster International Network of Schools (WINS) member, Campbell University, a private Baptist university located just outside Raleigh in Buies Creek, North Carolina.
Founded in 1887, and with a current enrollment of approximately 6,500 students, Campbell enrolls more North Carolinians than any other private university in the state and nation. As one of only four private universities in the state to achieve the highest accreditation level, Campbell offers over 100 tracks and concentrations; master's programs in business, education, pharmaceutical science, clinical research and divinity. They also offer professional programs in law, pharmacy, physician assistant, physical therapy and medicine.

Throughout its transformation from being Campbell Junior College, Campbell College and Campbell University, the institution has remained true to its founding principles to address the most pressing needs of North Carolina and to educate men and women for Christian service around the world. In 2018, ten Campbell students and their faculty leader attended a lecture on Psychology and culture in Europe at Webster Geneva. The group was impressed with the Geneva campus and the network and has officially joined WINS this month.
Campbell's study abroad programs span more than 50 countries, and now include Webster's campuses as destinations for their students attending summer, semester and year programs.
Click here to learn more about Campbell University's structure and study abroad programs.
About WINS
The WINS program, established more than 15 years ago, creates partnerships between Webster University and U.S. universities to provide access to Webster's international campuses on four continents. The program allows full-time, degree-seeking students of affiliated U.S. universities to study abroad at one of Webster's international campus locations and allows for collaborative program development amongst partner institutions.
For more information visit webster.edu/wins or contact Kim McGrath, WINS director.