Director of Undergraduate/Graduate Admissions Candidate Sessions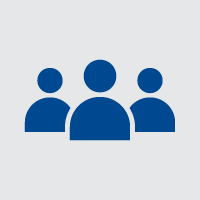 The Office of Admission will host candidate interviews for the position of Director of Undergraduate & Graduate Admissions at the home campus Wednesday, July 26, and Friday, July 28.
This position serves a critical leadership and strategic role in the recruitment of new students to the Webster Groves home campus.
All faculty and staff are invited to attend open forum sessions to meet these candidates and learn their potential qualifications for the role.
Candidate resumes will be provided to those attending the session. Following each interview, attendees are asked to complete a candidate feedback survey here.
Both sessions will be held in the Webster Groves Room in Webster Hall.

Candidate 1: Wednesday, July 26, 11:30 a.m.-12 p.m.

Candidate 2: Friday, July 28, 1:30-2 p.m.