School of Education Offers Learning Opportunities for Using Canvas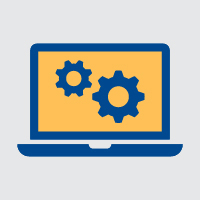 School of Education faculty have developed a Professional Learning Series designed to help teachers and administrators use the Canvas Learning Management system to facilitate online learning. The Canvas Professional Learning Series includes 3 separate options designed for the needs of school districts and teachers.
Visit the Professional Learning Series web page to see detailed information, and share the link with any teachers or administrators you know who may need support with using Canvas.
School of Education faculty have over 20 years of online teaching experience. Kate Sprague is an instructor for the Canvas courses and was instrumental in developing these learning opportunities. Rena Rockwell, Tom Cornell, Ralph Olliges, and Dawna Moore were also involved in bringing these resources to the public. Brynne Schroeder coordinates registration for the Canvas learning opportunities and has been working to spread the word to community members.
"These timely learning opportunities were built as an offering for school districts and teachers with different needs as they transition to online learning using Canvas" said Schroeder. "We want to provide schools with an all-inclusive space for navigating that transition and help them use Canvas in the most effective ways possible to create meaningful learning."
Canvas Professional Learning Series
Individuals or groups can subscribe to the Teaching Resource Center, which is adapted from the WorldClassroom Knowledge Center. It includes how-to guides, video demonstrations, and step-by-step instruction for best practices using Canvas.
The Canvas Basics course is an online course facilitated by an experienced instructor. The course provides an overview of Canvas and its various features. This one credit course is designed for completion on a one-week schedule.
Canvas for Instructors is another one credit online course that focuses on using the best instructional strategies to create effective online learning using Canvas. This course is also designed for completion on a one-week schedule.