Webster Students Win 2020 Capsim Spring Challenge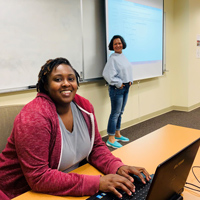 During a semester of disruption in a world gripped by pandemic, lockdowns and restrictions, Vida Tiu and Darreyl Milledge from Webster University have demonstrated their capacity to succeed under pressure, and to make sound business decisions in the midst of uncertainty.
Tiu and Milledge won the 2020 Capstone Business Simulation Spring Challenge last weekend over a strong field of international contenders from universities in Australia, Austria, Brazil, Canada, Hong Kong, India, Israel, Jamaica, Poland, Thailand, Turkey and the United States.
Tiu, who first experienced Capstone Business Simulation in John Jinkner's class, said, "Capstone simulation has definitely helped me understand a great deal on how
companies make difficult decisions to stay lucrative within a particularly competitive
and unyielding market environment."
Tiu's MBA focus is Procurement and Acquisitions, and she hopes for a career in Government/Military logistics and contracting management.
The students are not the first to excel in the competition from Webster's Jacksonville, Florida, campus location, where Jinkner has taught for many years. Jinkner often encourages his students to enter the Capsim Challenge: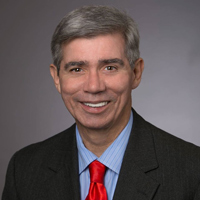 "I believe competition is a very important aspect in life. It helps to lift the reputation of students and the institutions that they are associated with, it forces each to work harder and to achieve more," Jinkner said. While students are taught "the mechanics of each specific area of management" in their business courses, only a simulation can demonstrate "how the various managerial disciplines interact in real time."
"Simulation is an excellent teaching method because lessons learned stay with students forever," Jinkner said. "Books, lectures and homework are good for names, dates, and formulas; but gut-based intuition only comes from experience. I encourage my students to think about the simulation as an actual company."
Tiu said she hoped her Capsim Challenge experience "would somehow give me a greater level of insight on how various types of government contractors/businesses make decisions, which are extremely crucial to the success of their operations."
The Capsim Challenge is open to students across the globe who have used a Capsim simulation in the previous 12 months. It is an opportunity to pit their skills against their peers in a high pressure, dynamic management tournament.
All past winners are listed in the Capsim Hall of Fame.