Snapshots: On-campus recruiting efforts for student seasonal, part-time work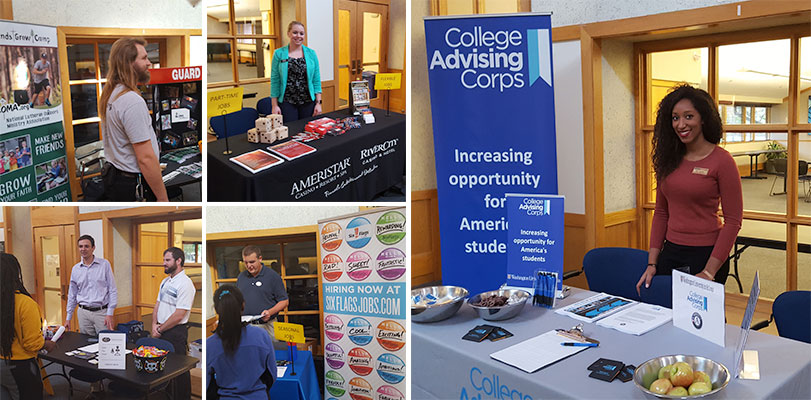 The Career Planning & Development Center continues their fall on campus recruiting efforts by offering information tables to local employers helping connect students with organizations seeking part-time and seasonal hires.
Over the last several weeks, St. Louis-area employers have hosted information tables in the University Center Commons area, promoting flexible, seasonal and part-time opportunities for Webster students. Visiting organizations have included Anheuser-Busch, Midwest Valet, Camp Wartburg, Six Flags-St. Louis, River City Casinos and Washington University College Advising Corps/AmeriCorps.
While taking a break in the University Center, students can chat with local recruiters. Information on all the employers recruiting on campus can be found in Gorlok Career Link, Webster University's online recruiting system.