Snapshot: Centennial Bench Installed in front of Webster Hall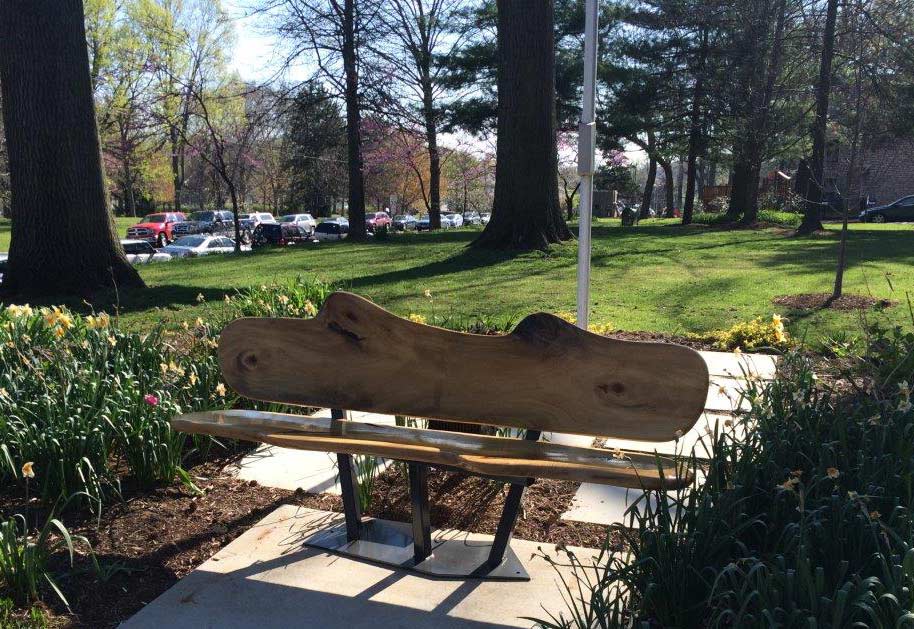 Next time you find yourself in front of Webster Hall, have a seat on the newly installed centennial bench located in front of the centennial flag pole.
The bench is made from the wood of the Century Tree, the 100-year old tulip poplar which once stood in the courtyard between Webster Hall and Loretto Hall. The bench was commissioned last year for the centennial celebrations. Edwin Akers, a local artist from Webster Groves, designed and hand-crafted the bench pieces.
The bench is located by the centennial flag and the New Century Tree, a tulip tree planted for the centennial and named in honor of Centennial Planning Committee chair Elizabeth Robb.
Take a break and sit a spell under the centennial flag, honoring 100 years of the University's history.
Read about the accomplishments and contributions to Webster during the centennial celebrations here.