Centennial Gala Raises $1.2 Million for Scholarships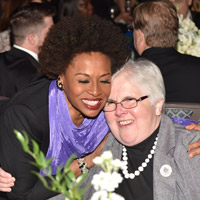 ST. LOUIS – Webster University's yearlong Centennial celebration was capped with a Centennial Celebration Gala that raised more than $1 million for student scholarships. More than 500 people attended the elegant event in an evening that brought together faculty, staff, students, Board of Trustee members, alumni, retirees and community leaders to the St. Louis Union Station for dinner and entertainment.
Alumna Jenifer Lewis, a stage and film actress and one of the stars of the hit television show "Blackish," was the headline performer.
The $1.2 million for the newly created Webster University Next Century Leaders Scholarship Fund was the largest initial donation to an endowed scholarship fund in the University's history.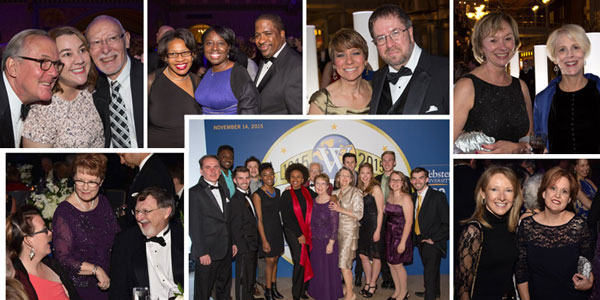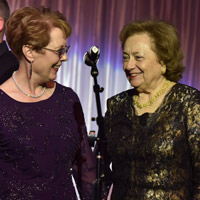 "The gala brought our Centennial year to a successful conclusion. Bringing together longstanding and new friends of Webster for a festive evening, the gala established a new student scholarship fund that will support Webster students in our next century," said Elizabeth (Beth) J. Stroble, president of the University.
"The evening was made possible through the dedication of the members of the Centennial Committee and the Webster Advancement Division team. It is important to note that Webster's success on this gala night would not have been possible without the leadership and vision of Marilyn Fox. Her devotion to Webster students is exceptional."
Fox, a Webster University Board of Trustee member and longtime advocate for students, served as the chair of the Centennial Gala. Because of her efforts, the Student Welcome Center in Webster Hall will be renamed to the "Marilyn R. Fox Student Welcome Center," Stroble announced.
A primary goal of the gala was to support students by creating an endowed scholarship fund that will help launch the university into its second century with a greater number of student scholarships. Webster's alumni, community supporters, faculty and staff answered that call and filled every seat at the gala.
Attendees to the gala came from as far away as China, Washington D.C., New York, Little Rock, and Los Angeles to help raise the scholarship funds. Some supporters purchased entire tables and then asked the University to invite students to fill the empty seats, as they wanted current graduates and undergraduates to have the opportunity to network with the Webster community.
They also were treated to entertainment provided by Leigh Gerdine College of Fine Arts Conservatory students Cassia Thompson, Bernalle Lassai, Breanna Noble, Liam Johnson, and alumna Jenifer Lewis; and Department of Music alumnus Jake Stergos, students Jake Heberlie and Andrew Stephen. Earlier this year, Lewis was Webster's Commencement speaker and was awarded a Doctor of Humane Letters for her career accomplishments and many international community engagement efforts.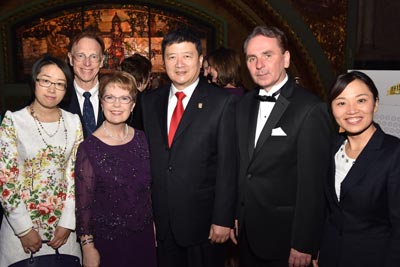 At the gala, Lewis performed numerous songs from past productions of stage and film that featured her, including a nearly 10 minute-long medley of several dozen songs she had learned for Broadway.
Lewis received a standing ovation at the end of the evening, bringing a fitting end to a night of celebration.
"It was an extraordinary showing of support for Webster University's vision and mission to support our students," said Julian Schuster, Webster's provost, senior vice president and chief operating officer. "We are so proud to have arrived at this historic anniversary which has paved the way to a greater future for the entire Webster community."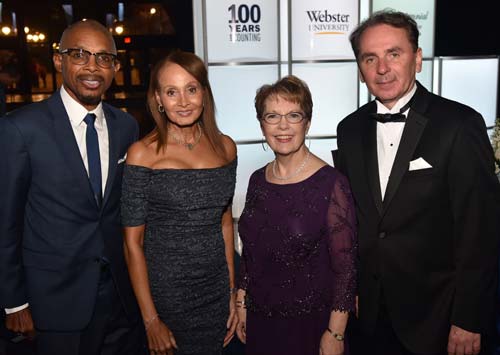 More Centennial Coverage