Webster Hosts 92 Students in Centre Francophone Essay Contest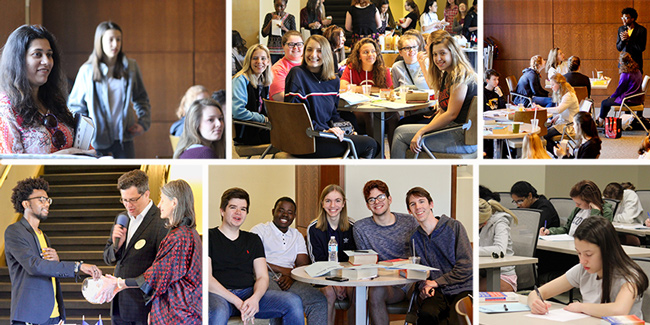 Webster University hosted 92 French language students from high schools across the St. Louis region for the Centre Francophone's annual French essay contest.
The contest is open to students from any local high school who are in the second, third, fourth and fifth years of French language study.
"Congratulations to all of these students who came to Webster on a Saturday morning to write," said Lionel Cuillé, who is director of Centre Francophone and the Jane and Bruce Robert Chair in French and Francophone Studies in Webster University's College of Arts & Sciences.
"I am very proud to host this rigorous contest every year," Cuillé said. "Thanks again to all the teachers, without whom this annual gathering would not be possible, to the volunteers, to Anna Kalfus who took great pictures, and to Clemence Pereur from the pastry shop "Comme la maison," for the beautiful croissants!.