Chancellor's Scholarship Competition Feb. 8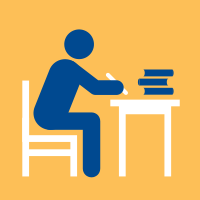 The Undergraduate Admissions office will host the Chancellor's Scholarship Competition (previously known as Presidential Scholarship Competition) in the East Academic Building from 8 a.m.-1 p.m. on Feb. 8.
This event will bring together 32 prospective students from Kentucky, Arkansas, Texas, Indiana and Missouri to compete for the opportunity to receive a full-tuition scholarship as part of the Fall 2020 incoming class.
This year's applicants are among the most diverse students to compete for the Scholarship. With an average GPA of 4.24 and an ACT score of 31, the competitors have some of the highest test scores and GPA's the office has seen in a while. This diverse group of students offer a wide range of experiences and represent majors across all five schools and colleges.
The students will be interviewed by panels consisting of faculty, staff, and former Presidential Scholarship winners, as well as an essay writing prompt that morning. There will also be sessions for students, parents and guests with information on our renowned LEADS program, academics and the GLP course work design, and our Study Abroad opportunities.
The Undergraduate Admissions Office would like to recognize and thank the 45 faculty and staff members, as well as the 23 former Presidential Scholarship Winners who have agreed to serve on the interview panels, proctor essays, evaluate essays, and present in informational sessions. By reaching out for volunteers across the University community, we will be able to truly represent the exciting diversity of the Webster community to future scholars.