Charleston Announces New Corporate Partnership with Santee Cooper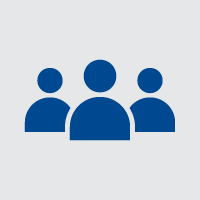 Webster University's Charleston Metropolitan Campus has leveraged a corporate partner with Santee Cooper, offering its employees a preferred tuition rate to assist the professional development and educational opportunities of eligible and qualified Santee Cooper employees.
Through this education affiliation between Webster University and Santee Cooper, the employees at Santee Cooper can now receive a corporate partner tuition rate for graduate programs at any of Webster's campus locations in the U.S. or online.
"This is a great opportunity to help our employees seeking to advance their education and knowledge while helping our company move forward," said JP Ramsing, supervisor for Learning and Development at Santee Cooper, "We look forward to working with Webster University and helping those employees interested in obtaining their degree."
About Santee Cooper
Santee Cooper is South Carolina's only state-owned electric and water utility company. Santee Cooper is the state's largest power provider, the largest Green Power generator and the ultimate source of electricity for 2 million people across the state. Headquartered in Monks Corner, the main hub is located in close proximity of the Webster-Charleston campus.
Santee Cooper is an important resource for industries relocating and expanding in the state. Since 1988, the company has helped bring $14 billion in industrial investment and nearly 74,000 new jobs to the state. In addition to delivering electricity directly to 27 large industrial customers, Santee Cooper directly and indirectly powers 13 municipalities, Charleston Air Force Base, and electric cooperatives in all 46 counties of the state.
The Santee Cooper Lakes projects generate more than $434 million annually in Berkeley, Calhoun, Orangeburg, Clarendon and Sumter counties, the five counties bordering the lakes and directly support the employment of 3,620 people.
A board of directors appointed by the governor and approved by the state Senate governs Santee Cooper.