Chatham University Joins WINS Program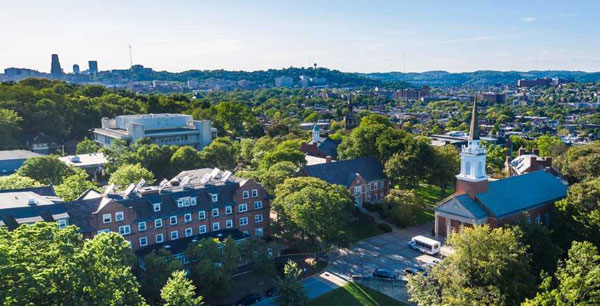 Chatham University is the newest institution to join the WINS (Webster International Network Schools) program. Located in Pittsburgh, Pennsylvania, Chatham University is composed of three distinct locations: the historic arboretum, Shadyside Campus; Chatham Eastside and Eden Hall Campus which is one of the world's most sustainable.
All Chatham students are encouraged to study abroad, and the university offers a study abroad voucher to support undergraduates choosing from a number of programs that now include the full WINS network.
Chatham University is a Generation Study Abroad commitment partner and has joined the movement to double the number of U.S. undergraduate students studying abroad by 2020.
Founded in 1869, Chatham University has an enrollment of over 2,200 students across over 60 undergraduate and graduate programs in our areas of excellence: sustainability & health, business & communications, and the arts & sciences. Chatham's mission is "to prepare students to build lives of purpose, value, and fulfilling work...by preparing graduates to be informed and engaged citizens in their communities; to recognize and respect diversity of culture, identity, and opinion; and to live sustainably."
About WINS
The WINS program, established more than 15 years ago, creates partnerships between Webster University and U.S. universities to provide access to Webster's international campuses on four continents. The program allows full-time, degree-seeking students of affiliated U.S. universities to study abroad at one of Webster's international campus locations and allows for collaborative program development amongst partner institutions.
For more information visit webster.edu/wins or contact WINS director Kim McGrath.