Webster Competitive Cheer Finishes 3rd at National Competition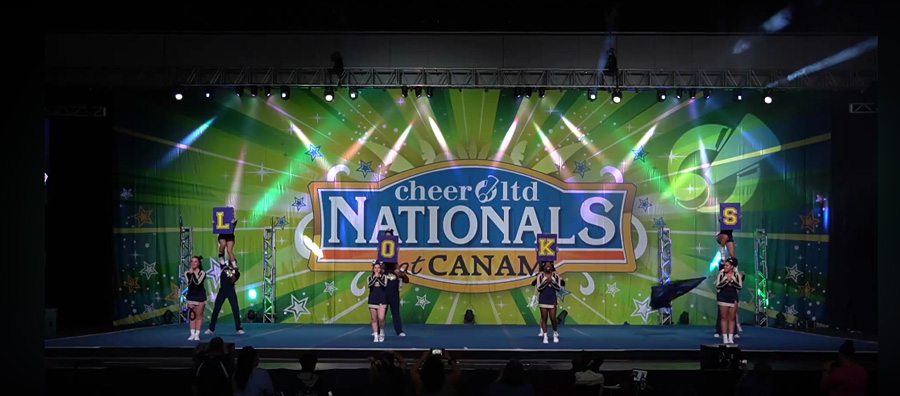 Webster's Competitive Cheerleading squad competed for the third time at Cheer Ltd. Nationals at CANAM in Myrtle Beach, South Carolina.
The squad finished with a third place national ranking, scoring almost 18 points higher than the year before with only a quarter of a point of a deduction. Webster was one of six teams at this national competition in the Division III Open Coed category.
Members of the squad practice months and months for this National competition where they only have one chance to be perfect when they perform their two-minute and 30-second national routine.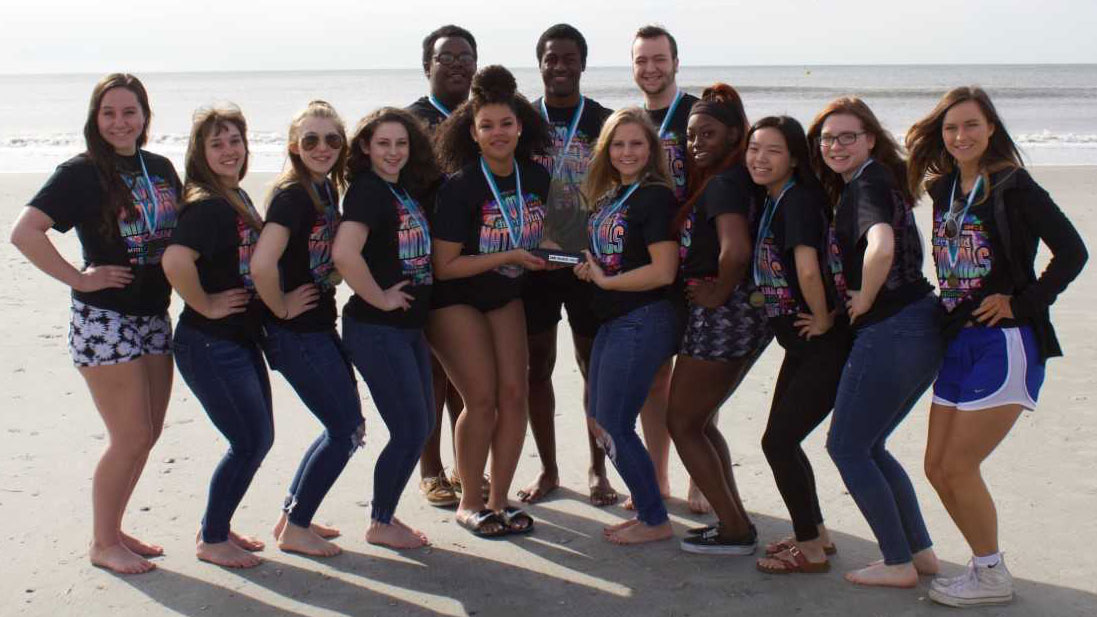 Celebrating post-performance at the beach! Myrtle Beach, South Carolina
---
Competive Cheer Team Members
Khyle Bechanan, junior
Hannah Bergdof, freshman
Cat Boren, junior
Shanice Burton-Sandlin (Captain), Junior
Rebecca Henderson, freshman
JaiQuanna Henry, junior
Lexi Hoffman (Captain), senior
Brooke Kinsley, freshman
Damarius Levi, freshman
Anna Powers, sophomore
Raven Ritrovato, sophomore
Charles Roberts, freshman
Lexi Young, freshman
The end of competition season marks the beginning of a new cheer season, beginning with an open gym on Sunday, March 31, and Sunday, April 14, from 6-9 p.m. in Grant Gymnasium. Tryouts will be Sunday, April 28, at noon in Grant Gymnasium.
For more information contact Justin Barton, head competitive cheerleading coach, at jamesbarton41@webster.edu.