Department of Music Ensemble Performances Oct. 5, Oct. 7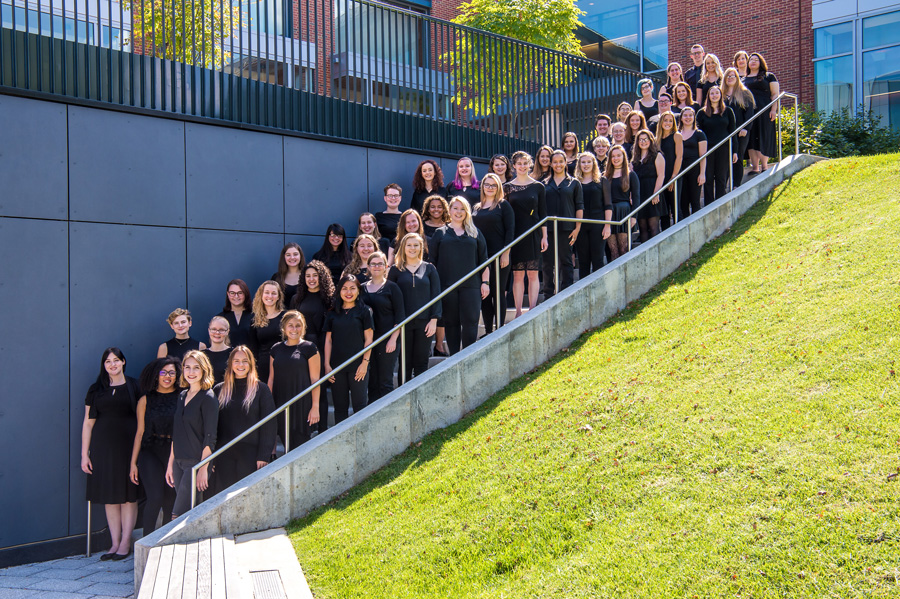 More than 150 students and faculty in the Department of Music kick off the the ensemble performance year this weekend in two different concerts in the Webster University Community Music School concert hall. Faculty/staff and students of any age are admitted free to these concerts, with school ID. Tickets for all others are $5, cash or check, at the door.
Choir Ensembles Oct. 5
Webster University choirs present a concert on Friday, Oct. 5, at 7 p.m. The centerpiece of the concert is the world premiere of a major new choral work by David Werfelmann, director of the Bachelor of Arts in Music program. Werfelmann has set to music words of Johannes Kepler in a multi-movement piece entitled "Harmonices Mundi."
Says Werfelmann: "In the early 17th century, German astronomer and mathematician Johannes Kepler wrote Harmonices Mundi, a treatise describing a vast cosmic harmony expressed in the motions of the planets. His discoveries, especially those pertaining to planetary motion, would have a profound impact on Enlightenment-era scientists such as Isaac Newton, giving us a deeper understanding of the cosmos. It is his beautiful metaphor of celestial harmony that inspires this work. "
Trent Patterson, director of Choral Studies, leads the Webster University Chamber Singers and Concert Choir. Stuart Hill, director of Music Education, leads the Women's Chorus. The choirs are joined by a group from Fort Zumwalt West High School, led by Webster alumnus Beth Fritz.
Orchestra Oct. 7
The Webster University Orchestra opens their season on Sunday, Oct. 7, at 7 p.m. in a concert featuring the 2018 student concerto/aria contest winners, Amy Mazzeo and Kylie Teter. Paul Davis, director of Instrumental Studies, leads the ensemble of students, faculty, and community members. Music by Bizet is also on the program.