Webster Thailand's Collage of Cultures Celebrates Diversity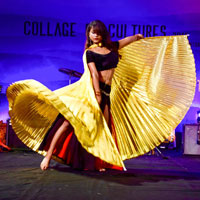 The Collage of Cultures was held on Nov. 26 at the Sheraton Hua Hin and attracted over 180 guests, including Webster Thailand students, faculty and staff from Bangkok and Cha-Am/Hua Hin. It featured a national dress fashion show and various performance by students from Vietnam, Bhutan, France, Russia, India, Italy, Maldives, Myanmar, Nepal, Pakistan, South Korea, Thailand, UK and USA.
Keith E. Welsh, Webster Thailand's campus director stated, "The Collage of Cultures is an exciting example of Webster's community in diversity. It creates a forum for students to represent their national cultures and also to display their creative talents. Certainly it is the highlight of the fall semester." The event promoted the cultural diversity of the campuses students and created a bond between all those that attended.
More pictures and information can be found here.