Faculty in International Journal of Media and Cultural Politics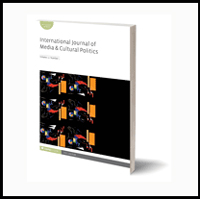 Webster University School of Communications faculty members Anthony Loewstedt (Löwstedt), Bradley Wiggins, Monika Schwärzler-Brodesser and Rick Rockwell published papers in the latest edition of the International Journal of Media and Cultural Politics.
Loewstedt and Wiggins co-edited the special issue, with several of the papers originating at the annual Media Trends conference held in Vienna. They and Schwärzler-Brodesser teach primarily at Webster's Vienna campus, while Rockwell, Webster's chief communications officer and also a faculty member in the School of Communications, is based in St. Louis.
Their contributions appear in Volume 13, Numbers 1-2, 1 March 2017.
Media Power, Racism in the Media, U.S. Politics
In addition to co-editing the issue, Loewstedt and Wiggins co-authored the article "Power and Media: Ownership, Sponsorship, Censorship" with associate professor Monika Schwärzler-Brodesser.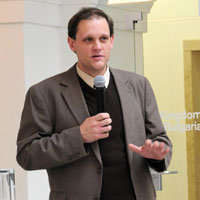 Also in the issue, Wiggins authored the commentary, "Digital dispatches from the 2016 U.S. election: Popular culture intertextuality and media power."
Loewstedt co-authored the article "Media racism: Beyond modernity and postmodernity" with Nyasha Mboti:
Is racism changing form or character as modernity fades away and a footloose postmodernity takes its place? We consider a wide range of definitions and understandings of racism, modernity and postmodernity, and, while changes in appearance, methods, and mechanisms as well as prevention of racist communication in the media seem undeniable, the question is raised whether the distinctions between 'modernity' and 'postmodernity' and the applications of these concepts to history and culture might themselves be distorting and racist. We argue that if 'modernity' must be used, then best as a suffix, '-modernity', and if that suffix must be used, then it should be used with the prefix of 'trans-'.
In the mainstream definitions of modernity and of postmodernity we find a fundamental modern and postmodern assumption – manifested in Jaspers' and Bammé's 'axial age' theories of global western influence starting first around 2800 and then around 500 years ago, and then again around 40 years ago, as the three most important axes around which all history must revolve – to be problematic, mainly Eurocentric, and not representative for or of humanity. With the aid of media history and media anthropology we demonstrate weaknesses in axial age and postmodern theories and conclude that while racist communication keeps changing, the main perpetrator and victim populations have each conspicuously looked the same and sounded the same in recent centuries.
Evolving Media Structures in Central America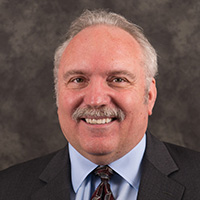 The abstract for Rockwell's paper, "Evolving media structures in Central America" reads:
Advances in social media and Internet penetration mask the long-time collusion between media owners, political elites and other forces running the countries of Central America. This analysis focuses primarily on the Northern Triangle countries of Guatemala, Honduras and El Salvador to examine the media systems that have supported conservative control in this region. Yet media evolution in the region is underway and the structures of the last century could eventually shift. This study earmarks some of those new factors while illuminating the existing structures.