Confucius Institute Holds Annual Chinese Bridge Competition Awards Online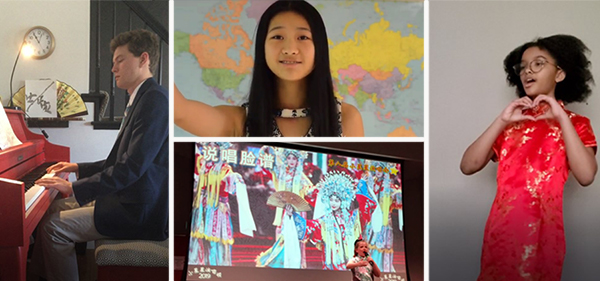 On June 6, students from around the St. Louis area convened on Zoom for the award ceremony of the 12th Annual Chinese Bridge Competition. Organized by the Confucius Institute at Webster University, this competition gives local K-12 students studying Chinese a place to showcase their language skills and engage in friendly competition. Due to social distancing guidelines, this year's competition took on a new format, with contestants submitting videos of themselves speaking and performing a talent.
The topic of this year's speech was "What I want my Chinese friends to know about St. Louis." Contestants spoke about the Arch and St. Louis' being known as the "Gateway to the West," the variety of free and spectacular offerings in Forest Park, their favorite restaurants, and even about music legend Scott Joplin, all in Chinese. They also showcased talents ranging from tai chi to calligraphy.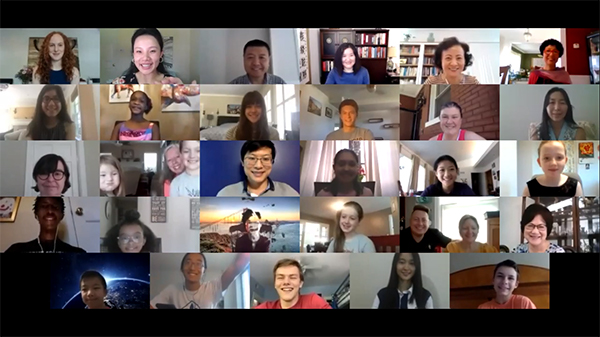 In previous years, the Chinese Bridge Competition was only open to students in grades 7 to 12 studying Chinese as a second language. Due to the increased flexibility of the online format, the competition this year was open to elementary students and heritage learners as well.
A short video of the 12th Annual Chinese Bridge Competition can be viewed here.
12th Annual Chinese Bridge Competition Winners
Non-Heritage Middle and High School Division
First Place: Bryce Van Bree, St. Louis University High School
Second Place: Corey Lyles, St. Louis University High School and Emma Scally, Mary Institute and Country Day School
Third Place: Augustus Lodholz, St. Louis University High School, Ernest McCarter, Crossroads College Preparatory School and Audrey Hiotis, Crossroads College Preparatory School
Heritage Middle and High School Division
First Place: Lucy Yue, Ladue Horton Wiltkins High School
Second Place: Jiayi Zhang, Lafayette High School
Non-Heritage Elementary School Division
First Place: Makayla Morgan, St. Louis Language Immersion School
Second Place: Claire Kelley, St. Louis Language Immersion School
Heritage Elementary School Division
First Place: Emily Tinnin, Old Bonhomme Elementary School
Second Place: Kaiyang Ma, Meramec Elementary School
Third Place: Kimberly Zhou, Ellisville Elementary