Confucius Institute Participates in Chinese Culture Days at Missouri Botanical Garden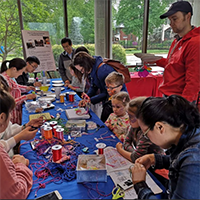 Thousands of spectators streamed into the Missouri Botanical Gardens this weekend to partake in the annual Chinese Culture Days event, hosted by a number of local Chinese cultural institutions. The Confucius Institute at Webster University was one of the many organizations that participated.
The Confucius Institute ran several booths of activities for children. In one activity, children blew at a dot of ink through a straw until it became a tree, creating a picture that emulates traditional Chinese ink paintings. In another activity, children learned how to braid bracelets and Chinese knots, while in a third booth they got to try on clothing in the style of ancient emperors.
Each day of the festival, Confucius Institute members marched in the Grand Parade where they showcased exquisite qipaos—a type of traditional Chinese dress.
On the final day of the festival, students in the Confucius Institute After-School Chinese class did a Tai Chi demonstration. They had been working hard for many months to perfect this routine, and both of their performances went smoothly.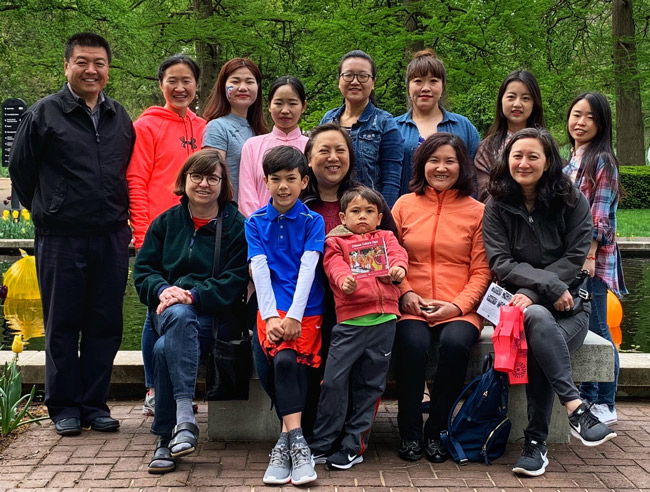 The Confucius Institute also participated in one of the main performances of the weekend, a stage performance by the St. Louis Modern Chinese School educating spectators about the Silk Road and the customs of the Chinese minority groups along its path. Confusions Institute staff member Courtney LeCompte served as one of the hosts for the show.
The Confucius Institute-sponsored Chunquan Folk Orchestra, an ensemble comprised mainly of traditional Chinese instruments with thousands of years of history, also performed an act.
2019 marks a special year for the history of US-Chinese relations. 40 years ago, St. Louis and Nanjing, China became the first set of sister cities between the United States and China. As people from far and near came together this weekend to celebrate this momentous occasion, the Confucius Institute felt honored to be part of the festival.