From Customs to Kung Fu: the Confucius Institute's Annual Chinese Summer Camp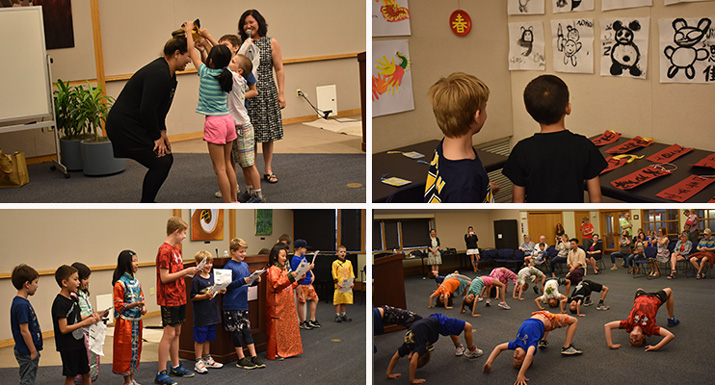 The Confucius Institute at Webster University held its annual Chinese Summer Camp Aug. 5-9 in the Sunnen Lounge at the Webster Groves campus. The camp provided children with rich exposure to Chinese language and culture over the course of the week.
Campers began each day with a Chinese lesson. After receiving Chinese names, they learned how to introduce themselves and talk about their family and things they like.
The children also learned about various Chinese traditions through crafts such as making mooncakes as they learned about the Mid-Autumn Festival.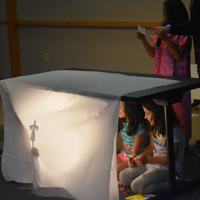 One of the most well-received activities was Kung Fu. Kung Fu master Xing Xue instructed campers in Kung Fu for an hour each day and taught them about physical fitness and respect, core tenets of the Kung Fu tradition.
On the last day of camp, parents were invited to a final show where the children demonstrated everything they learned throughout the week. They began with a fashion show of traditional Chinese clothing, followed by a linguistic performance in which they introduced themselves and sang in Chinese. Soon after, the lights were dimmed for a shadow puppet display that took viewers through traditional Chinese tales. The day rounded out with a Kung Fu demonstration.
The Confucius Institute would like to thank Webster University senior Aria Langer for all her help creating and running this year's camp. We hope all the campers learned a lot, and above all, had fun!