Two Countries, One World: International summer camp brings children from two countries together for a week of fun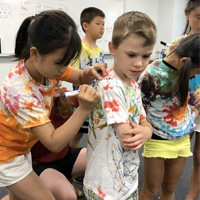 The Confucius Institute at Webster University (WUCI) conducted its first ever international summer camp July 28-Aug. 2. What made this camp special was that half of the campers, aged six to 12, traveled to the U.S. from China to participate. Each American camper was matched with a Chinese partner for the week. The theme of this camp was "Two Countries, One World."
The focus of this camp was on real-life language learning, on developing meaningful connections with peers from another culture, and above all, on having fun!
All campers had at least some previous exposure to their partner's native language, and these language skills were developed through activities designed to facilitate communication between the American and Chinese campers. On the final day of camp, campers performed bi-lingual skits and introduced their partner to the audience in their partner's native language. Other camp activities included tie-dying T-shirts, rocket launching, a water balloon toss and Chinese chess.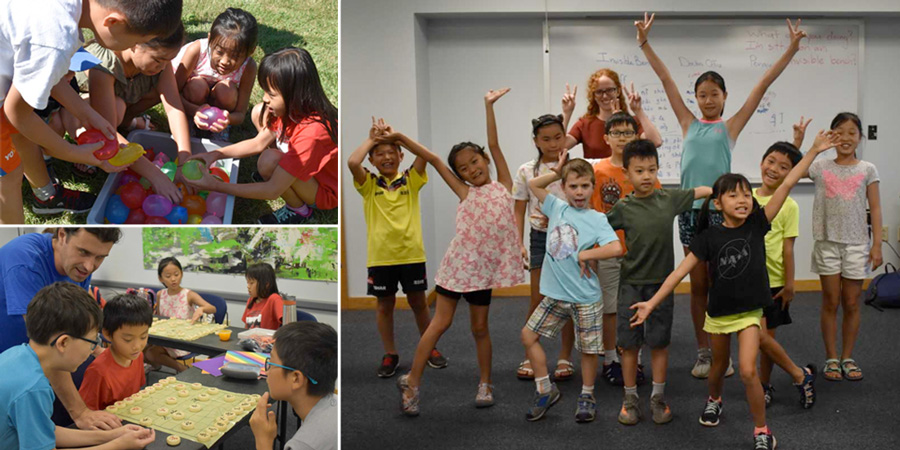 On the last day of camp, parents of the Chinese and American campers came together to watch the final performance, and then some of them arranged further play dates and discussed longer-term strategies for the campers to keep in touch when the Chinese campers return to their home country. Hopefully, this camp marked the beginning of some long-lasting intercultural friendships.
This camp took place in the University Center and surrounding areas. As a pilot year, the camp was limited to ten participants, but the WUCI hopes to use feedback and experience from this year to expand this program.