Browning Hall, ISB Furniture Selected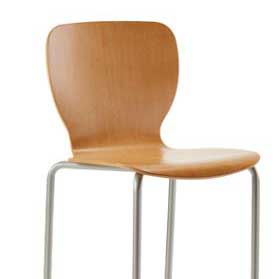 The campus community has spoken. The furniture for Browning Hall has been selected.
To see some of the selections, download a PDF file that includes the furniture that was chosen. Not all the images show the furniture fabrics or colors, but the general color palette that will be used can be found at the end of the document.
The process of selecting furniture started earlier this year, when more than 150 students, faculty and staff members attended the Browning Hall ISB Furniture Fair in January. The fair presented furniture options for offices, classrooms, laboratories, lounge areas and conference rooms. Those who attended the fair were asked to vote on their favorite furniture and offer feedback on comfort, looks, functionality and durability.
Following the fair, Webster University worked with Spellman Brady & Company, the University's furniture consultants, to make product selections based on the results of the fair data, and then to work with faculty and staff to settle on colors and fabrics for the furniture.
The construction of Browning Hall is tentatively expected to be completed by mid-July. That will be followed by several weeks of furniture, fixtures and equipment being moved into the new building, including the relocation of existing staff and faculty offices across campus. Students will begin using Browning Hall when the fall semester starts on August 21, 2017. A Browning Hall, ISB dedication is tentatively scheduled on October 18th.
A complete list of furniture displayed at the fair and the number of votes each piece received can be viewed online through a PDF file.