Contactless Library Pickup and Drop Off Begins July 20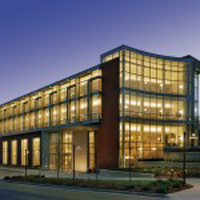 Beginning Monday, July 20, contactless pickup and drop off of library materials will be available Monday-Friday, 8 a.m.-8 p.m. A valid Webster ID card is required to pick materials up or drop them off.
Place a hold on a book, DVD, or video game in the library catalog (find out more here), and pick it up inside the main entrance, which faces Edgar Road. The book and media drop will also be accessible during this time, but this will not change the extended Aug. 31 due date on all library materials.
Chat with us 24/7 at library.webster.edu, and friendly librarians will be happy to answer questions.