Student Health Services Resources on Coronavirus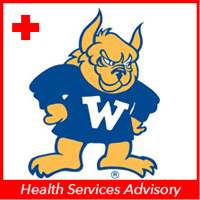 The United States Center for Disease Control (CDC) has been monitoring the outbreak of the Coronavirus (2019-NCOV) throughout the world.
Webster's Student Health Services would like to share the following important information about the virus and the steps our global community can practice to stay healthy during the outbreak of the Coronavirus and other flu virus strains that have been in circulation throughout our academic communities.
The Coronavirus was identified in Wuhan, Hubei Province, China. It has caused an outbreak of illness throughout China and surrounding countries. Webster's partner institutions in China, none of which are in Wuhan, are also monitoring the situation, in regular contact with health authorities, and may postpone the opening of their spring courses if deemed appropriate.
As of this posting, there have been confirmed cases of this virus in the following locations:
China
Hong Kong
Macau
Taiwan
Australia
France
Japan
Malaysia
Nepal
Singapore
Thailand
The Republic of Korea
United States
Vietnam
Symptoms
Symptoms of this virus can cause mild to severe respiratory illness including:
Fever
Cough
Runny nose
Difficulty breathing/Shortness of breath
The virus spreads through the air when an infected person coughs or sneezes. Symptoms are thought to appear within two to 14 days after exposure to the virus. Those currently considered "at risk" for contracting the virus are individuals with travel to Wuhan, China, or individuals in close contact with a person infected with the virus.
There are currently five confirmed cases in the United States, found in California, Washington state, Arizona and Illinois. All five patients reported visiting Wuhan.
Preventing the Spread of Respiratory Virus
To prevent the spread of a respiratory virus, practice the following:
Wash your hands often with soap and water for at least 20 seconds.
If soap and water are not available scrub hands with an alcohol-based hand sanitizer.
Avoid touching your eyes, nose and mouth with unwashed or unsanitized hands.
Avoid close contact with people who are sick.
Stay at home if you are sick.
Cover your cough or sneeze with a tissue or cough and sneeze into your sleeve (not your hands) discarding the tissue immediately.
Wash your hands with soap and water or use hand sanitizer if soap and water are not available after coughing or sneezing.
Clean and disinfect items and surfaces that have been frequently touched or handled.
What To Do
If you have recently traveled to Wuhan, China, and have developed fever with cough or shortness of breath within 14 days of your travel, or have had contact with someone who is suspected to have the Coronavirus, the CDC recommends the following:
Seek medical treatment right away.
Before you go to a doctor's office, emergency room or urgent care clinic, call ahead and tell them about your recent travel and your symptoms.
Avoid contact with others.
Do not travel while sick.
Cover your mouth and nose with a tissue or your sleeve (not your hands) when coughing or sneezing and discard the tissue immediately.
Wash your hands after coughing or sneezing for 20 seconds to avoid spreading the virus to others.
Use an alcohol based hand sanitizer if soap and water are not available.
If a student has recently traveled to Wuhan, China, and is experiencing respiratory symptoms, the student should follow the recommendations of the CDC.
The Student Health Services Department is available to assist our students as needed. Please contact us if you have any questions or concerns by phone 314-246-4207 or by email annbrophy26@webster.edu .